Published on October 17th, 2022
Last updated on January 25th, 2023
How Do You Curl Your Eyelashes? Complete Guide
Estimated reading time:
7
minutes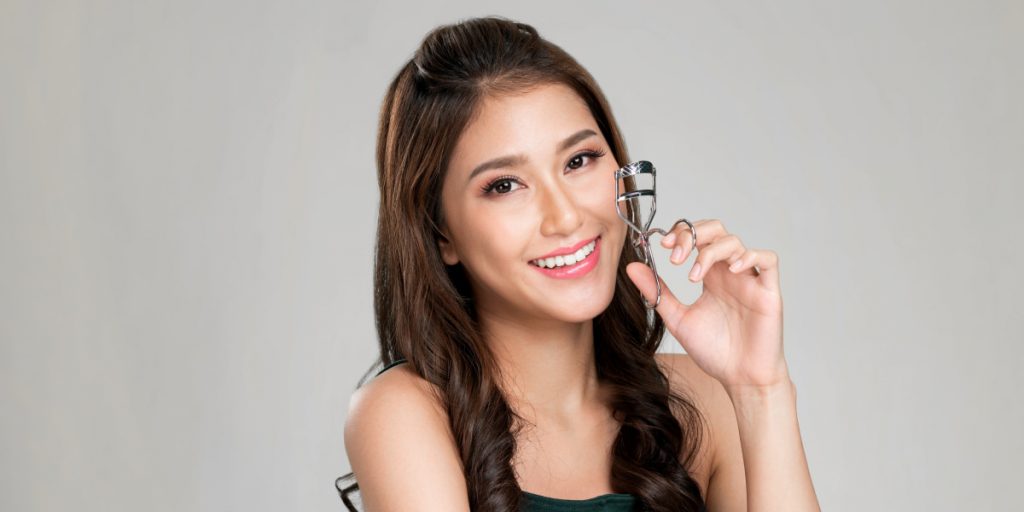 Sometimes, using decorative cosmetics is not enough for girls who want to curl their eyelashes with special tools. To properly do it, follow these steps:
Find a tool that suits your eyes;
Wash your eyes properly;
Prepare your tool;
Prepare your eyes;
Fix your lashes with the tool;
Make the curl bigger;
Fix the result with mascara.
Curling eyelashes is not as difficult as it seems. If you do this procedure a few times, you will see that it is pretty simple. However, I do not recommend doing this too often, as this may affect the eyelashes. To avoid getting brittle and falling out of eyelashes, resort to curling only during critical events.
Our guide will discuss the best way to curl eyelashes and give a few tricks for this procedure.
Best Way To Curl Eyelashes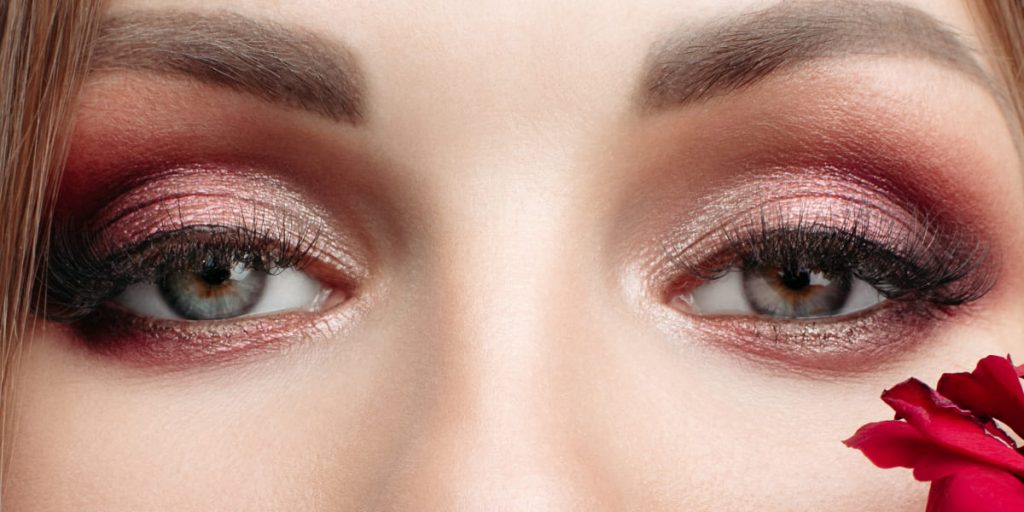 To properly curl eyelashes, it is essential not only to be able to work with forceps but also to prepare the eyes and the tool properly. I have outlined a few straightforward steps for this procedure without damaging your eyelashes.
1. Find A Tool That Suits Your Eyes
You probably know that some skin, hair, and body care products are not universal. It also applies to instruments for the eyes. If you go to the store hoping to find the proper tool, you can see a lot of varieties of it. It would be best if you bought the proper curler that matches the shape of your eyes. If your eyes are more rounded, pick a more substantial curve. If your eyes are more almond-shaped or monolithic, take a tool with a softer curve."
2. Prepare Your Tool
Before curling your eyelashes with a special tool, you must make sure that everything is in order with them. Pay attention to the pad of the tongs. It should be in its place, as it plays a vital role as a buffer for eyelashes. To prepare your tongs, heat them in warm water or with a hair dryer. Before starting procedures, ensure your tool is not too hot for your eyes.
3. Wash Your Eyes Properly
Before curling your eyelashes, wash your face using your cleansers. Pay special attention to cleaning your eyes. Do not forget to remove all residues of the mascara.
4. Prepare Your Eyes
Open your eyes halfway, and place the curling iron near the root of the eyelashes. Periodically look in the mirror to examine the position of your forceps. As you squeeze your eyelashes with the tool, do it very slowly, being careful not to grab your skin with the forceps accidentally.
5. Fix Your Lashes With The Tool
Once you're sure you've positioned your lashes well between the curlers, hold the tool down for a few seconds. Do it slowly to understand you are doing everything right. Do not squeeze the tool too hard. Also, curl your lashes at their base and toward their tip. If you have straight lashes or lashes that don't hold the shape you gave them, try tilting the handle of the curler towards your forehead. It will help create a bigger bend.
6. Make The Curls Bigger
After carrying out the previous manipulations, you will have a slight crimp at the roots of the eyelashes. To make the process as efficient as possible, turn your head to the side and gently run the tool along the length of your lashes. Use this tip several times.
7. Fix The Result With Mascara
If you want more curled lashes, use mascara that will do it for you. Mascara will also help you to give volume. The right mascara will make your lashes look like false ones. Look for waterproof options if it snows or rains in your area.
How To Make Curly Eyelashes Without Special Forceps?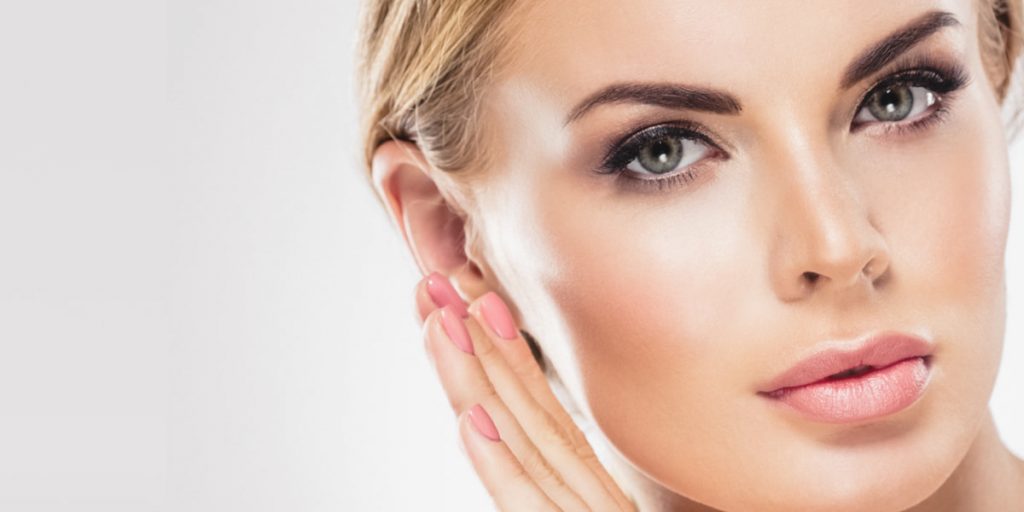 You may need to attend an important event in the evening for which you want to curl your eyelashes. However, you did not find a special tool at home. Or maybe you are afraid to use it and want to make this procedure easier. For such situations, I advise you to use several ways to make this procedure without special tools. Let's look at these ways in more detail.
1. Using A Spoon
It is the oldest and most popular method for curling eyelashes without using special tongs. Some models talk about how they currently use these ways. To make this procedure with a spoon, use the following tips:
Take a clean teaspoon and place the edge face down towards the roots of your lashes;
Then press your lashes against the rounded edge of the spoon with your finger;
Hold your eyelashes and spoon in this state for a few seconds;
Repeat the previous steps several times.
2. Using A Mascara Brush
Most people who buy cosmetics know that mascara brushes come in different models. Some brushes are designed specifically for volumizing lashes, others for a boosted lash effect. Use an eyelash curler that has a curved wand with thick bristles. Curl your lashes against their growth with the brush and press them with the mascara wand. Repeat these steps several times until you achieve the desired effect.
3. Using A Toothbrush
Use a clean toothbrush to make the curly eyelashes after applying mascara. To help your toothbrush keep your lashes curled, apply mascara to them, then brush them out with a toothbrush. Keep your lashes curled with your toothbrush. After about a few minutes, your eyelashes will be fixed in a curled state.
Eyelash Care Tips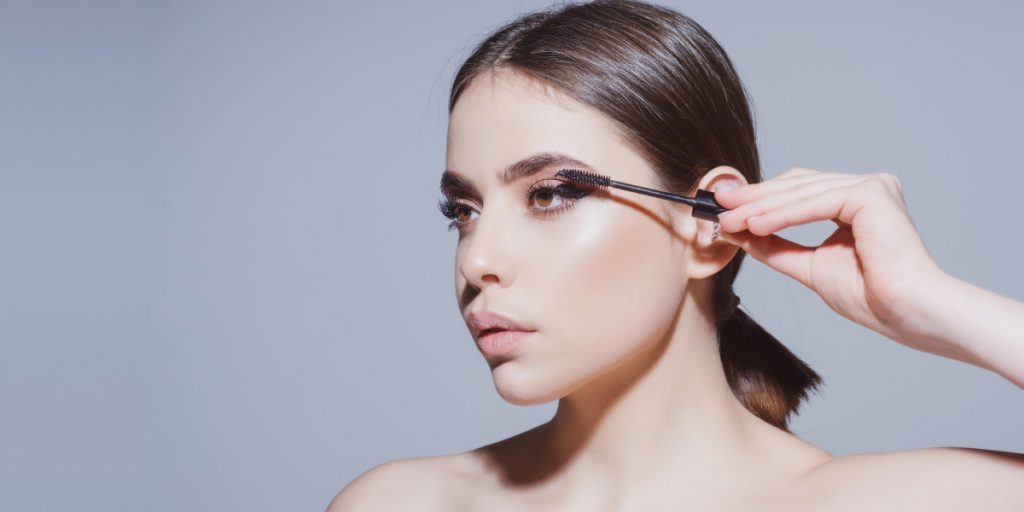 If you want to curl your lashes from time to time, use the following tips to keep your lashes healthy. These tips are generally crucial for keeping your eyes and eyelashes healthy. After all, with improper eye care, you run the risk of contracting infections, after which you will have to treat your eyes.
In the evening, remove all makeup residue, especially from your eyelashes. If you ignore this item and go to bed with the remnants of cosmetics on your eyes, you risk catching an infection. As problems may begin with your eyes, your eyelashes will become brittle and prone to falling out;
Use conditioner or serum to strengthen your lashes. This rule works for both hair and eyelashes. Apply this product before bed, and you will get healthy and beautiful eyelashes;
Clean the instrument regularly. Makeup residue on your tool can be a source of infections;
Don't squeeze the lash curlers too hard. Ignoring this advice can lead to the brittleness of your eyelashes. If your lashes become brittle, even perm and mascara won't save their damaged appearance;
Change your mascara every three months. This item is also essential for the health of the eyes and eyelashes. Many bacterias accumulate inside the mascara packaging, which gets in it every time after use. It can also lead to infections in your eyes and eyelashes.
Bottom Line
Thus, I have told you the best way to curl your eyelashes with a special curler. We also discussed some ways to make this procedure without special tools. Do not use any methods too often. It can lead to some problems with the eyelashes, including falling out. The best option would be picking a mascara with volume and curl effect.
FAQ
How To Curl Eyelashes?
You can use special eyelash curlers sold in beauty stores to curl your eyelashes. You can also use a spoon, toothbrush, cotton pad, and an old mascara brush to curl your lashes.
How To Keep Your Eyelashes Curled?
To curl your eyelashes, heat an eyelash curler, place your eyelashes between the curlers and gently press down on your eyelashes. You can do this several times for a more noticeable effect.
Is It Safe To Curl Eyelashes?
There are many ways to curl your eyelashes. You can buy special curlers for this or use improvised eyelash curling methods. However, you should not curl your lashes too often, as this can harm the condition of your lashes.
Why Don't My Lashes Stay Curled?
Before you start curling your eyelashes, you should make sure that your eyelashes and the tool are clean. Also, keep the curl between the curlers as long as possible. It also affects the result.