Published on August 10th, 2023
Last updated on August 10th, 2023
How To Apply Kajal For Eyes? Step-by-step Guide 
Estimated reading time:
7
minutes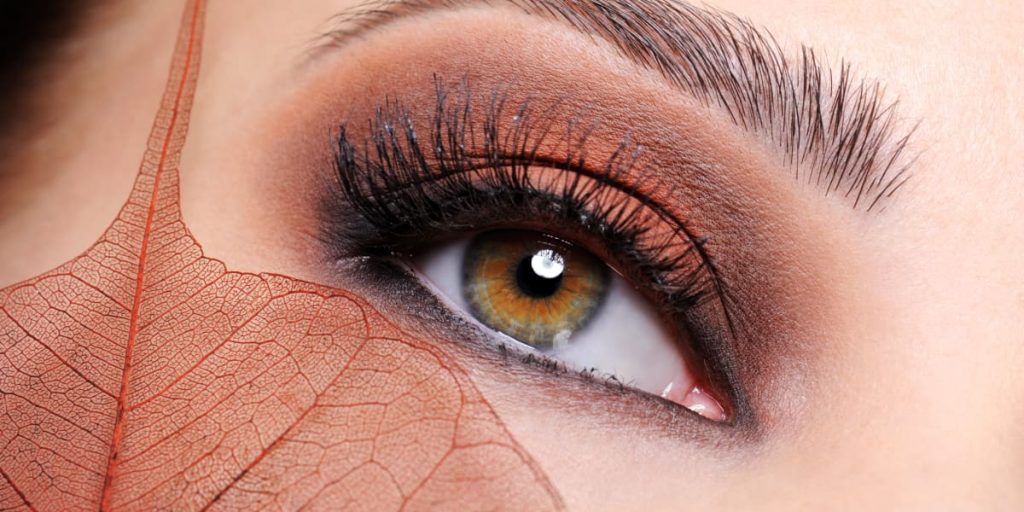 Probably every girl has eyeliner in her cosmetic bag. The cosmetics market offers many different eyeliner variants. They make the look more mysterious. One of the popular representatives of eyeliners is kajal. It is created to draw the inner eyelids along the lash line.
Applying kajal requires some skill and practice. And once you master it, you can create a stunning look that complements your eyes with kajal. You need to have the right technique to ensure that your kajal application is flawless. Also, you have to use the right products.
This article will guide you through applying kajal for eyes like a pro. You will learn about the tools and products you need. The techniques for achieving different looks also will be here. With this knowledge, you can confidently apply kajal. Read our article to create a mesmerizing look with kajal makeup tips to make your eyes stand out.
How To Choose The Best Kajal for Eyes?
Kajal is a traditional beauty product used for centuries by women in:
South Asia
North Africa
the Middle Eas.
It is a cosmetic product that you can apply kajal on the lower or upper lash lines. It accentuates its beauty, making it more prominent, bold, and attractive. Kajal is a versatile product that can create different eye looks with kajal, from natural to dramatic.
With so many options available in the market, choosing the best kajal can be a challenging task. Considering these factors, you can select the best kajal that meets your needs and enhances your eyes' beauty.
It's important to remember that several types of kajal work differently. So finding the right one for you can take some trial and error. With the right kajal makeup tips, you can create stunning eye looks that make you feel beautiful. Here are some factors to consider when selecting the best kajal for eyes.
Select a Smudge-proof Formula
It's essential to choose a long-lasting and smudge-proof kajal. It will ensure your kajal stays in place and does not smudge or fade throughout the day. A smudge-proof formula is essential if you have oily skin or live in a hot and humid climate.
Look For the Right Texture
A powder kajal can suit you for a natural and subtle look. Gel kajal is perfect for creating a more intense and dramatic look. And the pencil kajal on the lower lash line is ideal for everyday wear.
Read about The Ingredients
It is important to check the kahal ingredients. This will help avoid harmful chemicals such as lead and parabens. Choose natural and organic options. Some kajals contain ingredients that nourish and soothe the eyes:
Pick a Proper Color
The black kajal is suitable for large brown eyes. Also, black kajal is suitable for creating evening and dramatic makeup. Eyes with kajal in any brown shade are incredible for daytime makeup.
Consider Additional Benefits
Some kajals contain benefits like anti-inflammatory properties, antimicrobial properties, and sun protection. Choose a kajal that has these benefits. It cares for your eyes and emphasizes their beauty.
How To Apply Kajal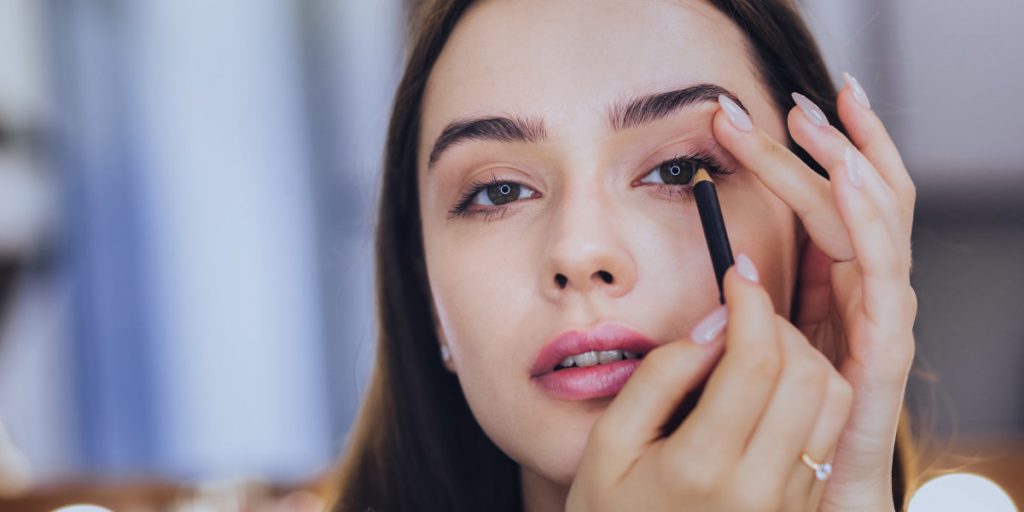 You can start by choosing a high-quality kajal pencil and ensuring that it is sharpened. You can apply this product by simple movements on the lower or upper lash line. If it is upper line, then draw a gentle line from the outside to the inner corner of your closed eye.
If it is lower line, then gently pull down your lower eyelid, and apply the kajal pencil along the inside of your lower lash line.
Kajal is a popular beauty product that has been used for centuries to enhance the beauty of the eyes. It is versatile and can create various looks, from natural to dramatic.
While applying kajal can seem like a simple task. But a few tips and tricks will help you achieve a flawless application of kajal:
To avoid poking your eye, hold the pencil at a slight angle while applying kajal on the lower lash line.
If you have sensitive eyes, choose a hypoallergenic kajal. It is free from harmful chemicals.
To make your eyes look brighter, choose a white or nude-colored kajal and apply it to your waterline.
Practice makes perfect, so use our kajal makeup tips. Experiment with different kajals and techniques to find the perfect look. Try to follow the basic rules while doing makeup.
Here's an extended version of the step-by-step guide on how to apply kajal.
Step 1. Start with clean eyes
Before applying kajal, ensure that your eyes are clean and free of any makeup. Use a gentle cleanser or makeup remover to remove any existing eye makeup.
Step 2. Prep your eyes
If you have oily skin, it's essential to prime your eyes with a matte eye primer. It will help prevent the kajal from smudging and keep it in place for longer. Apply a small amount of eye primer to your eyelids and blend it with your fingertips.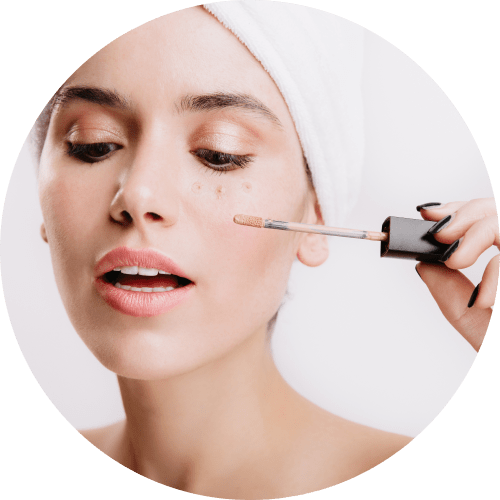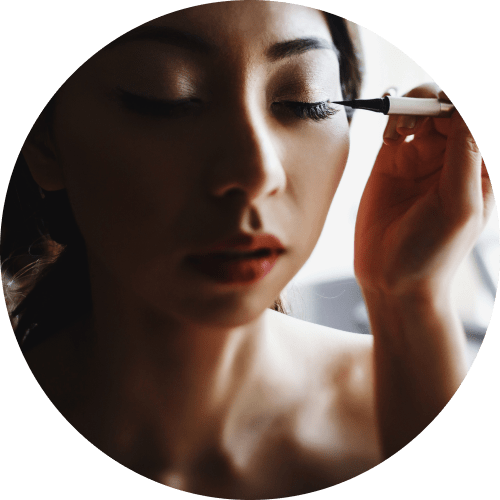 Step 3. Choose your kajal type
Choose a kajal for eyes that suits your preference and skin type. Pencil kajals are easy to use and suitable for everyday wear. By contrast, gel and liquid kajals create more intense looks.
Step 4. Apply the kajal to the waterline
Gently pull down your lower eyelid with one hand and use the other hand to apply the kajal on the lower lash line. Apply the kajal in short strokes for a more natural look or in a single line for a more dramatic look.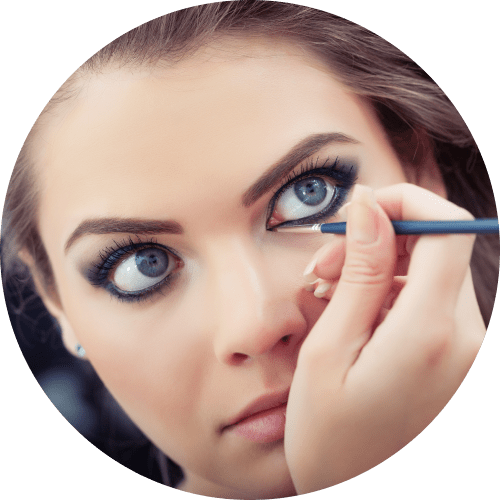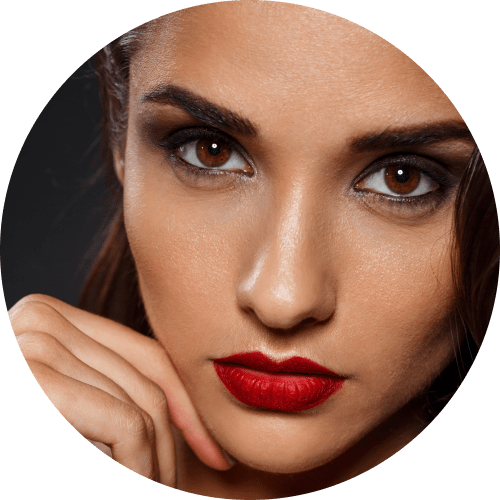 Step 5. Apply the kajal to the upper lash line
To create a more defined look, you can apply kajal to your upper lash line. Close your eyes and gently pull your upper eyelid upwards. Apply the kajal to your upper lash line in short strokes.
Step 6. Blend and smudge
If you want a smoky look, you can use a small smudging brush or your fingertip to smudge the kajal slightly. These kajal makeup tips will create a soft and blended look. You can also use a q-tip or a small brush to remove any excess kajal or smudging around your eyes.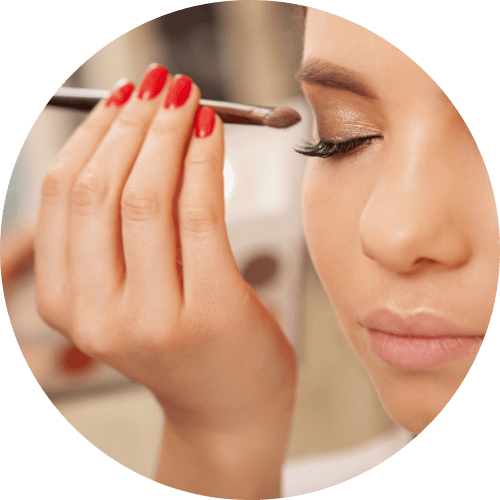 Precautions To Be Followed While Applying Kajal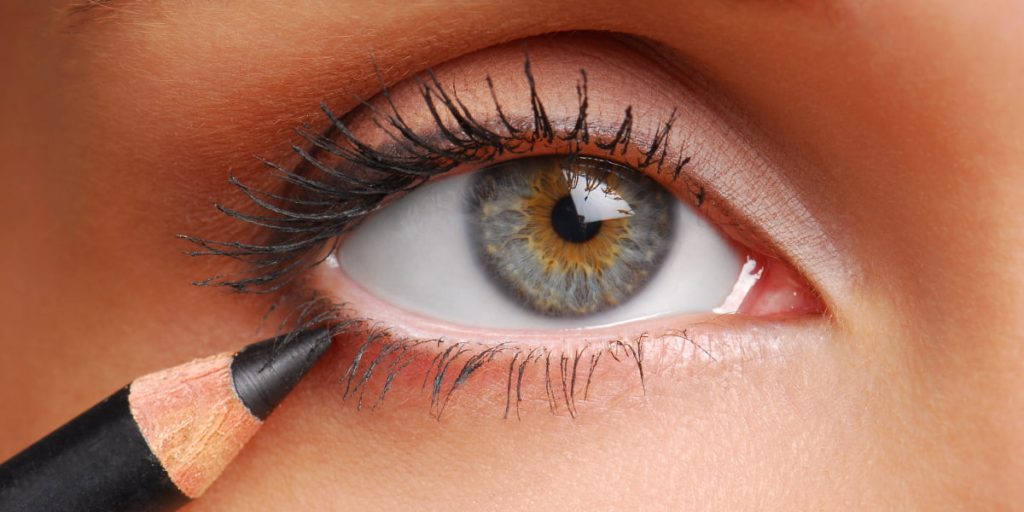 Kajal is a beauty product that can enhance the beauty of your eyes. Still, it is important to take some precautions when using it. This way, you can avoid eye irritation or infections of the eyes with kajal. Here are some precautions to follow while applying kajal:
Choose a good quality kajal that is safe for use around the eyes. Avoid using kajal that contains harmful chemicals or heavy metals. As they can cause eye irritation or allergies.
Always apply kajal to clean and dry eyes. Avoid using kajal on wet eyes, as it can cause the product to smudge or smear.
Never share your kajal with anyone, as it can lead to the spread of infections. Using your kajal is best, and avoiding sharing it with others.
Avoid using kajal for eyes if you have eye infections or allergies. Discontinue use immediately and consult a doctor if you experience any irritation.
Our Favorite Kajal To Buy
Based on expert opinions and customer reviews, there are several excellent kajals. Some of the best kajals for eyes to consider purchasing include:
the VASANTI Kajal Waterline Eyeliner Pencil
the Clinique High Impact Custom Black Kajal
the Maybelline NY Eye Studio Master Kajal Eyeliner
Selecting the kajal that suits your preferences and needs can enhance the beauty of your eyes and help you create stunning looks effortlessly.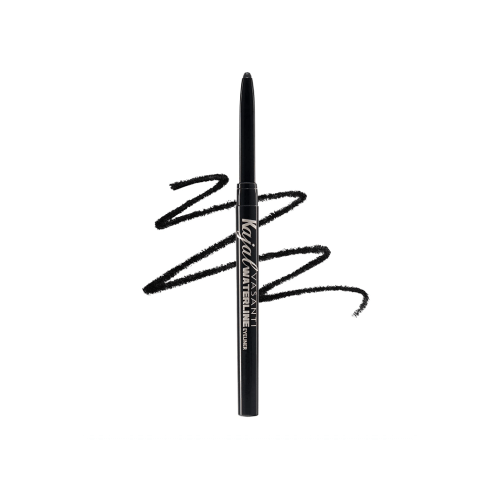 1. VASANTI Kajal Waterline Eyeliner Pencil
This kajal pencil is perfect for those who prefer a soft and creamy texture. It glides smoothly on the waterline. This kajal for the eyes is formulated with natural ingredients. That's why is free from harmful chemicals and irritants. The pencil is also smudge-proof and long-lasting, making it ideal for everyday wear.
Buy here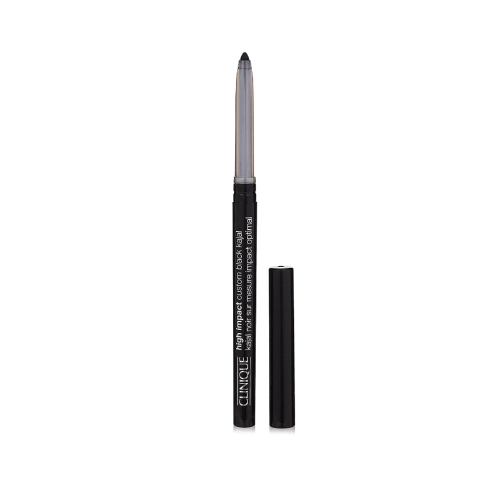 2. Clinique High Impact Custom Black Kajal
This pencil creates bold and intense looks. The pigment is deep and dark. And the formula is waterproof and smudge-proof. So it is safe to use it every day. The pencil is also retractable, making it easy to use and sharpen.
Buy here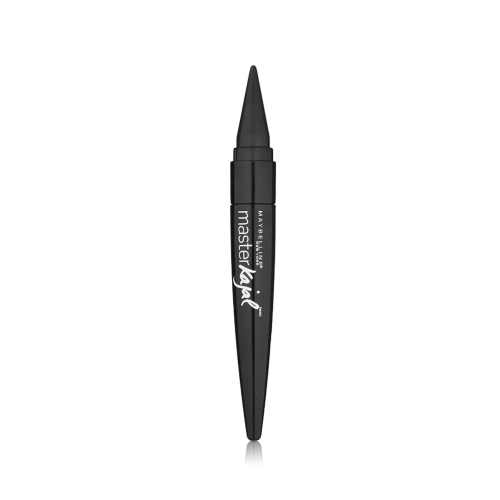 3. Maybelline NY Eye Studio Master Kajal Eyeliner
This kajal pencil is perfect for an affordable yet effective product. The formula is soft and creamy, making it easy to apply and blend. Eyes with kajal from Maybelline look amazing. The product comes with a smudging tip, making it easy to create smoky looks.
Buy here
Bottom Line
Having studied all the information in this article, you can put it into practice. The main thing is to follow all the rules and get a great result. The products mentioned in this article will guarantee you beautiful make-up. Do not forget to read our expert articles to be the best in beauty.
Good luck!
FAQ
How to use white kajal?
White kajal is typically used on the eye's waterline to create a more awake and refreshed look. And you can also use it as a highlighter on the inner corner of the eye or brow bone.
Is it good to apply kajal on the eyes?
Yes, applying kajal on the eyes is generally considered safe and can enhance the beauty of the eyes by making them look more defined and attractive. However, some individuals experience sensitivity or allergic reactions to certain ingredients in kajal.
Is it good to apply kajal every day?
It is generally safe to apply kajal daily, but it is essential to use a high-quality kajal made with natural ingredients to avoid any potential side effects. Removing the kajal is also recommended to avoid any eye irritation.
Is kajal better than eyeliner?
No, as kajal and eyeliner serve different purposes and depend on personal preference and desired look. Kajal is softer and is typically applied on the waterline, while eyeliner is usually used to create a more defined line.