Published on November 16th, 2022
Last updated on January 24th, 2023
Eyebrow Threading Vs Waxing: What Is Right For You?
Estimated reading time:
6
minutes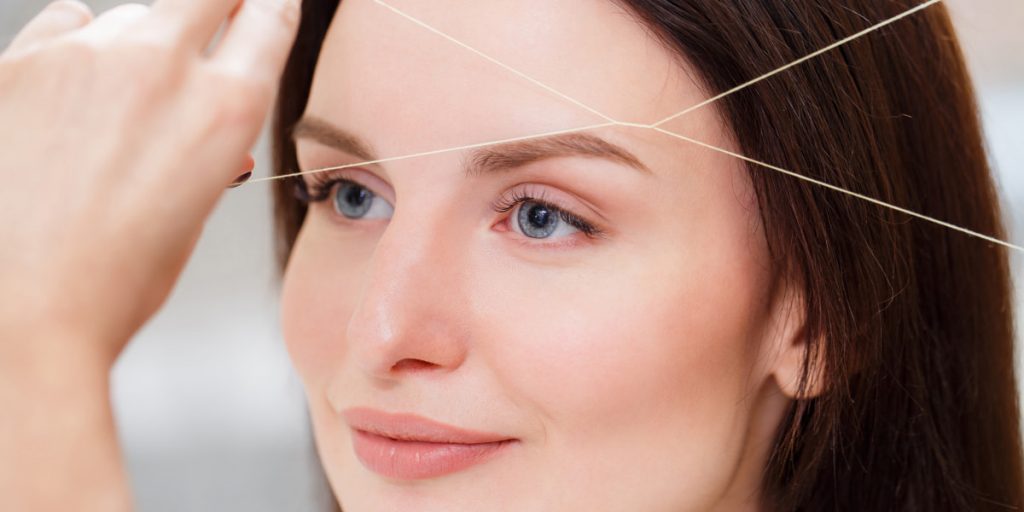 It is no secret that well-groomed eyebrows of the right shape can transform the appearance of any woman. However, due to the peculiarities of physiology, the eyebrows require constant care and maintaining their shape. There are several ways by which you can achieve the desired effect, each of which has its advantages and disadvantages. We are talking about wax and thread.Your eyebrows are integral to your image if you look like most women. But what is the best way to keep them in perfect shape? What is best for your eyebrows: eyebrow threading vs. waxing? And which will be a favorite for you specifically?
In this article, we will look at the pros and cons of each method so you can make the best decision for your needs. Enjoy reading!
Information That You Should Know
To remove excess facial hair, particularly in the eyebrow area, you can use any technology today to eliminate unwanted hair. For example, many women correct their eyebrows with a razor. Perhaps this is the fastest way to get rid of unwanted hairs, and it is painless in contrast to threading waxing. And there are even special razors for eyebrows. However, because of the apparent disadvantages of this method, including:
possible cuts;
irritation;
the need for frequent repetition of the procedure;
the rapid emergence of short hairs in place of the old.
Shaving eyebrows will soon become a thing of the past, giving way to more modern techniques for eyebrow care.
Note also that the following will describe methods of regular eyebrow correction: the removal of individual hairs growing outside the desired shape using wax and thread. In the case of very thick eyebrows or when they grow together at the bridge of the nose, it is worth considering the permanent removal of unwanted hairs with, for example, laser or electrolysis. But these methods also have disadvantages: the hairs will be permanently removed, and the possibility of changing the shape of the eyebrows in the future will be limited.
Eyebrow Correction With Wax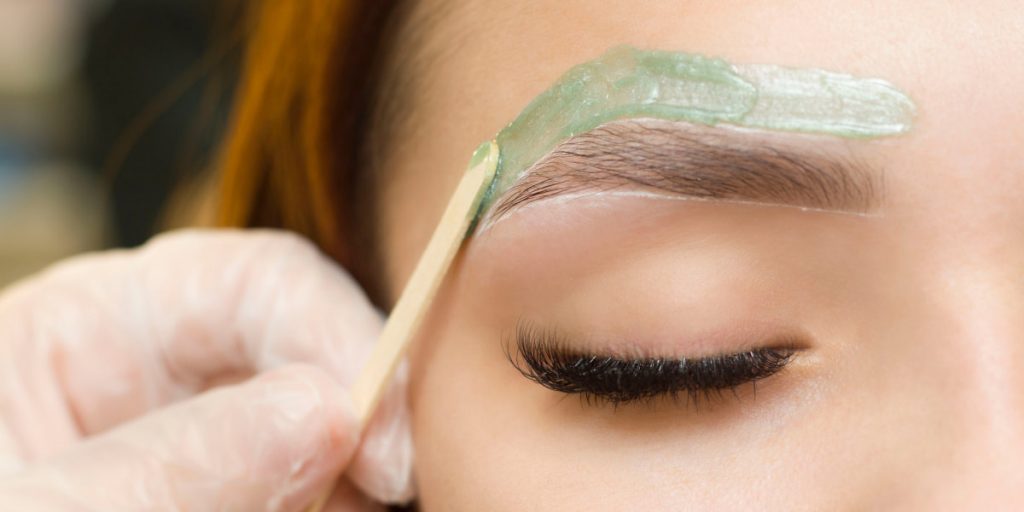 Eyebrow waxing allows you to maximize the intervals between eyebrow corrections. To give your eyebrows the shape you want, you can use wax and thread, but unlike thread, wax has more variety:
In the first case, the wax is applied to the skin area, then removed with a strip of cloth or paper in a sharp movement against the growth of the hair. And the hard wax is applied to the skin in a heated state, then it cools and is removed against the growth of hair, usually with the help of a wooden spatula. This method is quite convenient, unlike threading waxing.
Correction of eyebrows with wax requires maximum precision and accuracy. Capturing extra hairs or making a mistake with the shape of the eyebrows, you will have to wait for a long time until new ones grow back.
Wax Eyebrow Correction Advantages
Efficiency. Wax perfectly removes hairs and peach fuzz (thin hairs that are colorless) without traumatizing the skin. The compound is usually applied in a thick layer and removed along with all unsuccessful vegetation. Eyebrow waxing gives excellent results that last 3-4 weeks, which is nothing vs threading;
It is not very painful. Some discomfort does occur, but it only lasts a few seconds. The treatment area quickly recovers, the redness disappears, and there is no damage, as in the case of threading waxing;
Fast. The procedure takes a minimum of time;
Inexpensive. Eyebrow waxing is much cheaper vs eyebrow threading.
Wax Eyebrow Correction Disadvantages
Burns are possible. Since waxing is done with a hot method, blisters and scars can occur if the procedure is done incorrectly;
Irritation. Wax residue after waxing or wax remover can irritate;
Risk of ruining the shape. If you are inexperienced, it is sometimes not easy to achieve a precise and perfect eyebrow shape: necessary hairs can also stick to the wax and be removed.
Eyebrow Threading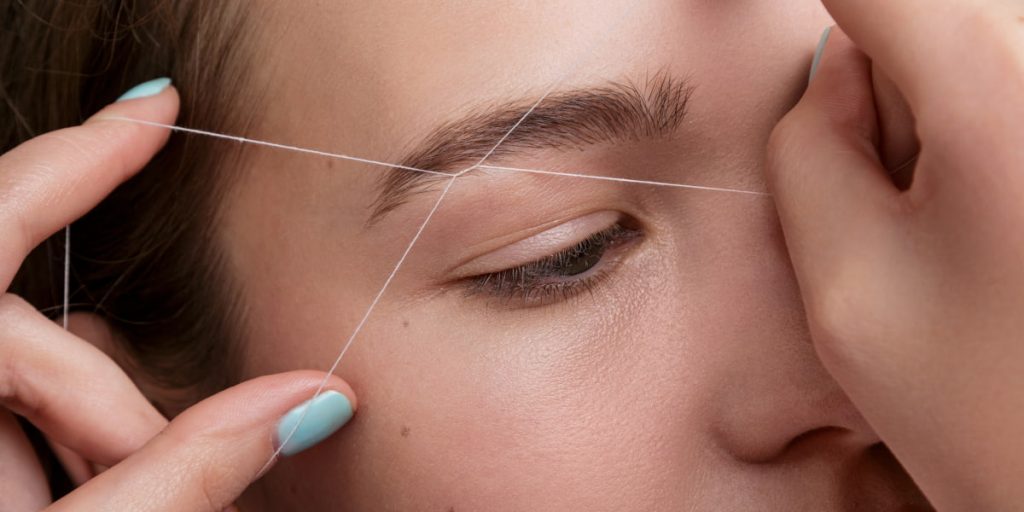 Eyebrow threading is more complicated than waxing. To do this, the ends of a cotton thread about 50 centimeters long are tied together; then, it is twisted to form two loops for the thumb and forefinger of both hands. If a hair gets caught where the thread is twisted, it is detected and removed.
With the proper technique and specific skills, eyebrow threading allows you to achieve a clear line, as excess hairs are removed and peach fuzz is.
Advantages Of Eyebrow Threading
There is no damage. Eyebrow threading waxing does not damage the skin and has no harmful effects;
Hygiene. In terms of hygiene, brow threading is superior to all other methods;
Speed of execution. Correcting eyebrows with threading is much faster than other techniques.
Disadvantages Of Eyebrow Threading
Painfulness. During threading waxing, several hairs are removed simultaneously, and it is not done at once (as in the case of waxing). Therefore, this method may seem more painful;
A professional is needed. It is better to trust the correction of eyebrows by threading to a professional, as it is unlikely to work out perfectly the first time. It means that the cost of the procedure will be higher;
The risk of not removing a hair. If you use the wrong technique or lack experience, the hair will not be removed but damaged from the top;
Uncomfortable sensations. Due to the friction of the thread against the skin during hair removal, a tingling sensation may occur.
Eyebrow Threading Vs. Waxing: What To Choose For You?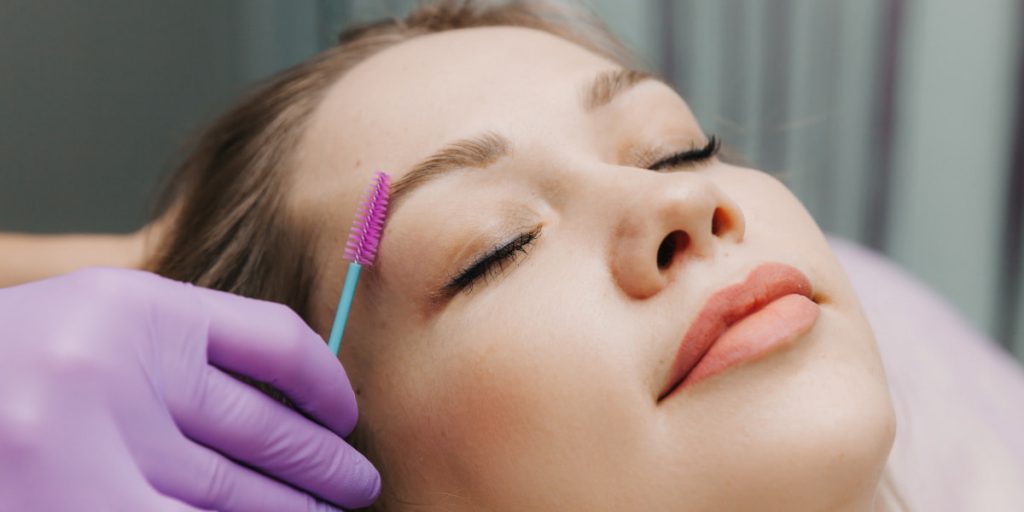 If you choose to wax or thread, it all depends on your preferences, needs, and goals. If you want to remove excess hairs quickly and get a good result that will last for weeks, eyebrow waxing is ideal for you. However, if you want a less painful, safe, and hygienic method with minimum time, eyebrow threading is the way to go.
If you have any contraindications or skin conditions in the treatment area, it is better to consult a dermatologist before starting the procedure. They will help you choose the best method of eyebrow correction versus threading hair removal.
Bottom Line
All brow correction methods have pros and cons, and their application requires specific skills and experience. In the absence of such, it is better to entrust this delicate work to a professional who, in a few minutes, will remove unwanted hairs and give the eyebrows a perfect shape.
FAQ
What Are Threaded Eyebrows?
Threaded eyebrows are a type of eyebrow correction that uses a cotton thread. The thread is twisted to form two loops, which are then used to remove unwanted hairs.
Is It Better To Wax Or Thread Eyebrows?
There is no single answer to this question. If you want to remove excess hairs quickly, eyebrow waxing is ideal. You will be fine with eyebrow threading if you want a safer option.
How Long Does Eyebrow Threading Last?
The results of eyebrow threading can last up to four weeks.
Can I Do Eyebrows Threading Myself?
Yes, you can; if you decide to do it yourself, be careful not to damage your skin. But remember that eyebrow threading is a delicate procedure, and it is better to entrust it to a professional.