Published on January 6th, 2023
Last updated on January 24th, 2023
7 Benefits Of Witch Hazel For Your Face
Estimated reading time:
6
minutes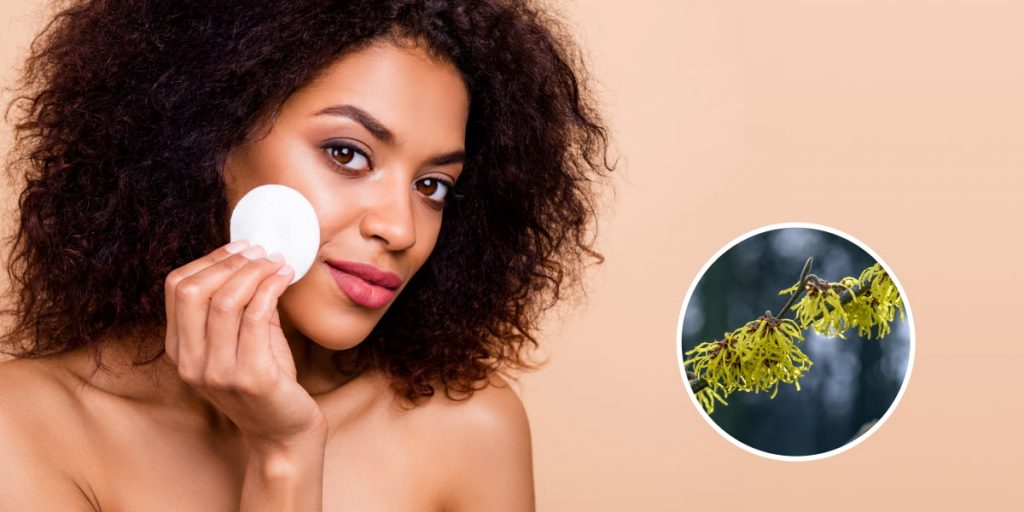 Every skin type requires constant care. The skin needs hydration, nourishment and protection. But not every skin care product can provide this range of services. Fortunately, there is a solution to the problem! It may be witch hazel.
This natural product has many benefits for facial skin. With it, you can get proper care and protection. But if misused, this natural ingredient can cause some problems. That is why it is crucial to understand how, for what type of skin and under what conditions you can use witch hazel.
In our article, we will discuss witch hazel benefits. We will also show you the potential risks of using witch hazel. Stay with us to see if this product is right for you.
Witch Hazel Benefits For Face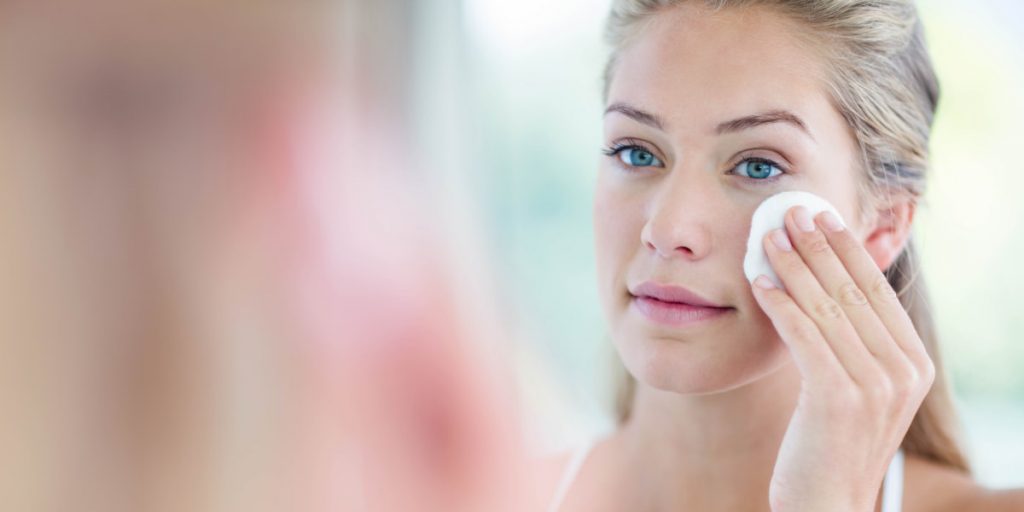 Let's consider the best properties of this product. Witch hazel:
Soothes irritated skin. It is well known for its soothing properties. It can help reduce irritation, inflammation, and swelling in the skin. It can be beneficial for those with dry and sensitive skin.
Reduces acne and swelling. Witch hazel is often a natural remedy to reduce swelling and pimples. They can occur on the skin due to acne or other skin conditions. It can reduce inflammation and irritation, which can lead to a reduction in acne and swelling.
Works as a tonic. Witch hazel for dry skin has astringent properties that can help to weight and firm the skin. It can also shrink pores, which can lead to improved skin texture.
Gives the antibacterial effect. Some research indicates that witch hazel may have antibacterial properties. That can help fight bacteria that cause acne and other skin conditions. But there is limited scientific evidence to support this claim.
Reduces pigmentation. Witch hazel is often used as a remedy to reduce pigmentation in the skin. It can reduce the appearance of dark spots and help even skin tone. Thus, your skin will always have an even and attractive tone.
Hydrates the skin. Although witch hazel for dry skin is often a dry tonic, it can also be great for hydrating the skin. It contains moisture-retaining properties that can help keep natural moisture in the skin.
Reduces age-related changes. Witch hazel is often recommended to combat age-related changes such as:
As a result, it can improve skin firmness and help reduce wrinkles.
Risks And Problems Connected To Witch Hazel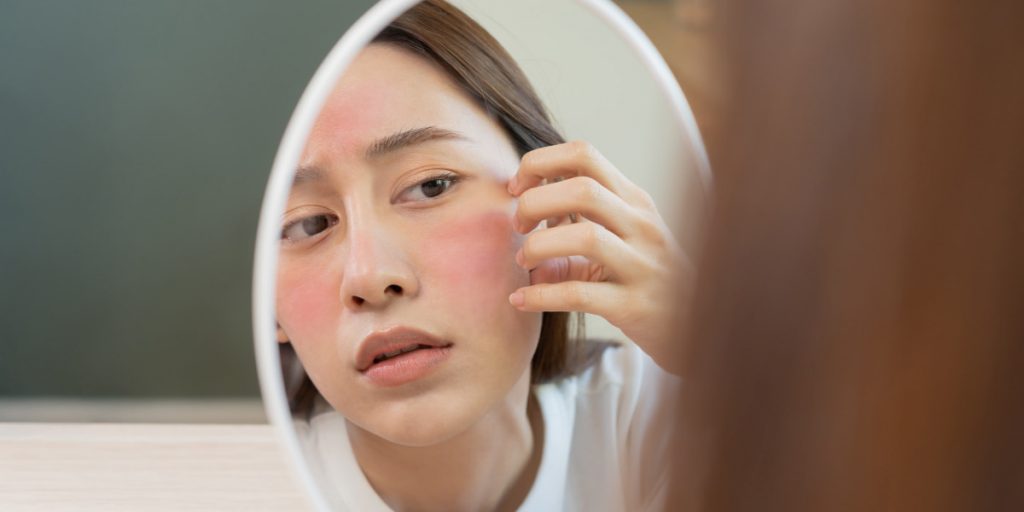 Witch hazel is often associated with many skin benefits. But this product may cause some side effects. For skin care with witch hazel, you need extra care so that you do not harm yourself. Among the risks and problems associated with witch hazel, we can note the following:
First, the problems are closely related to skin rashes like eczema. Although many report the product's effectiveness for the skin, it does not give 100% results. For example, witch hazel can significantly reduce inflammation in the skin. However, some people note that after using the product, more rashes may appear on the skin than before use.
Secondly, witch hazel for skin care can cause skin irritation, redness and itching. This is often connected to the alcohol content of the product. Some of the store samples may contain up to 15% alcohol. This leads to excessive dryness and irritation.
It is worth noting that witch hazel problems are often associated with use inside. There is no evidence that the product can help when used internally. Thus, buying witch hazel in capsules can potentially result in lost money.
But it is also unknown how long these side effects lasted. It is also unknown what specific products have been used for skin therapy. The best solution for skin today is benzene peroxide and salicylic acid. Consult your dermatologist if you want to use witch hazel for your skin. They will help you determine if a given product is right for your skin and what potential effects you may experience after using it. So, as you can see, witch hazel has a lot of benefits for face.
Simple Method Of Using Witch Hazel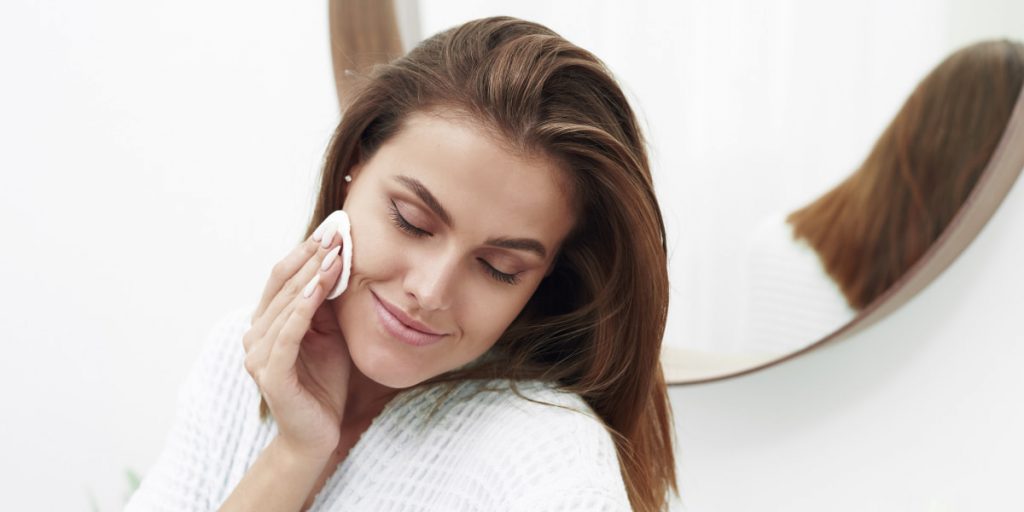 Witch hazel for acne is a natural plant extract with a variety of uses, including as a skin toner and astringent. It is gentle and can be used on all skin types, including sensitive skin. Here is a simple method for using witch hazel:
Start by cleaning your face with a mild face wash or cleanser before using witch hazel. This will help remove dirt, oil, and makeup from your skin.
Pat your face dry with a clean towel.
Next, pour a small witch hazel onto a cotton pad or ball.
Gently swipe the cotton pad or ball over your face, avoiding the eye area.
Allow the witch hazel to dry on your skin for a few minutes. Do it before applying your moisturizer or other skincare products.
Repeat this process once or twice a day, depending on your skin's needs.
Besides using witch hazel for acne on your face, you can also use it on other areas of your body. It can be your underarms to help reduce sweating and odour. It can also be used as a natural alternative to commercial mouthwashes. And you can use it as a natural remedy for insect bites, sunburns, and other skin irritations.
Cleaning your face with witch hazel is a versatile and natural skincare routine. This product is easy to incorporate into your skincare routine. Its gentle yet effective properties make it suitable for all skin types. And it's a great addition to any skincare routine.
Conclusion
As a result, witch hazel for blackheads is one of the most controversial skin products. On the one hand, many note its most effectiveness when used:
Against skin inflammation.
For skin toning.
For reventing bacteria.
For reducing the effects of aging.
But, on the other hand, many also note negative consequences after using the product. To get the most benefit of the product with minor side effects, be sure to consult a dermatologist. This way, you can cut all risks, and your skincare will be as effective as possible.
FAQ
Does Witch Hazel Get Rid Of Pimples?
There is no scientific evidence that witch hazel gets rid of pimples. But it helps to reduce inflammation and swelling associated with acne. Although, it is not a proven treatment for the condition.
Can I Use Witch Hazel For My Skin Without Visiting A Dermatologist?
If you are interested in using witch hazel for your skin, it is always a good idea to speak with a dermatologist. Especially if you have sensitive skin or are prone to allergic reactions, they can help determine whether witch hazel is suitable for your skin. And they will provide recommendations for other treatment options if necessary.
Is Witch Hazel Safe To Use On The Face?
Witch hazel is generally considered safe to use on the face. But it is always a good idea to speak with a dermatologist or healthcare provider first because it can cause some side effects.
Is Witch Hazel Suitable For All Skin Types?
Witch hazel may not be suitable for all skin types. And some people may experience irritation or allergic reactions after using it.