Published on January 25th, 2023
Last updated on August 30th, 2023
What Not To Wear To A Wedding: Comprehensive Guide
Estimated reading time:
6
minutes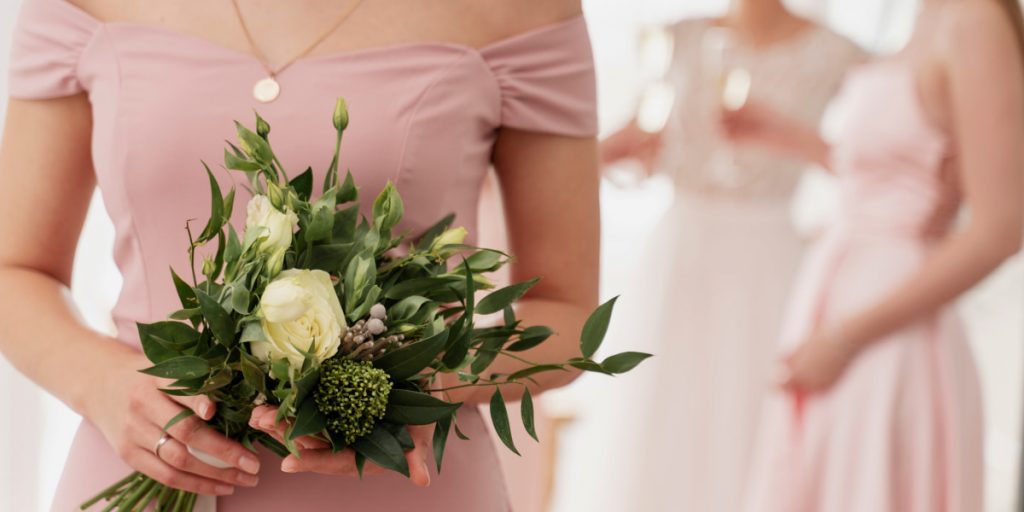 Getting ready for the demanding role of bridesmaid at your best friend's wedding? There are unspoken rules by which guests shouldn't appear at the wedding. It can be challenging to decide what to wear to a wedding. You choose what to wear, but there are some things you should never wear to a wedding. Every girl wants to look attractive, but you can overdo it and outshine the bride. Then resentment for life is guaranteed. Almost everyone understands that sexy or too bright clothes are not a good choice. Also, you have to be aware of light colors. Remember that only a bride can wear these shades.
But we need to count that all rules can differ due to the wedding dress code or advance arrangements.
Then before you go shopping for an outfit for the occasion, read our list of what not to wear to a wedding as a guest.
What Are The Things Not To Wear To A Wedding?
We can notice a reducing tendency at weddings today in comparison to past trends. We need to know unwritten rules about how the guests should dress at the wedding. For example, you should not choose a white or red dress. Denim clothes are also inappropriate. Many modern brides abandon traditional gowns in favor of elegant pants or jumpsuits. Even bridesmaids are abandoning boilerplate gowns in favor of something they can wear repeatedly.
Usually, the wedding dress code is spelled out in the invitation. But if the newlyweds decide not to limit their guests, that doesn't mean you can wear any color dress. They apply mostly to women's attire since men have less room for imagination. Let's work out together what clothes are unsuitable for you, going to a friend's wedding. Read below about the essential things not to wear to a wedding.
Do Not Choose A White Dress
Only a bride can wear a white dress to a wedding. It is extremely inappropriate wedding attire. Leave everything in your closet that resembles a wedding gown, even if it is a short dress. A dark bottom-white top, or vice versa, is still acceptable. But an all-white outfit can be seen as disrespectful to the bride. You also should avoid wearing the following shades:
Ivory;
Beige;
Champagne, and other light colors.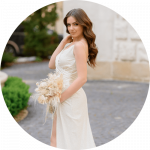 Let Sporty Clothes For Other Events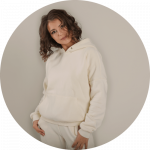 This point, perhaps, does not require any proof or explanation. You do not need to wear a sports uniform to a wedding. If you detest all sorts of dresses and "dressy outfits," dress in a laconic and classic style but be sure to complement the image with an exciting clutch, jewelry, or good makeup.
Do Not Wear Clothes That Show Your Underwear
A dress that reveals your new bra to the world is hardly appropriate for a wedding ceremony. Wear it to a fancy club, but for the wedding itself. Prepare something more modest and neutral. Bad taste shows you have no respect for the bride and groom.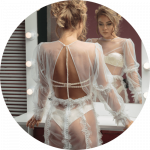 Do Not Use Too Revealing And Sexy Clothes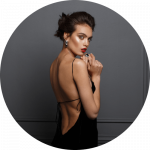 Open attire is suitable for a spring or summer wedding, but don't go overboard. We do not advise you to wear such things to a wedding:
Don't bare your belly and don't wear a mini.
The depth of cleavage should have a reasonable limit.
Bare shoulders are possible.
However, if you plan to visit a wedding in a church, make sure you have something to cover your shoulders and take a headscarf with you. An overly "sexy" outfit will attract the attention of the groom's friends.
Consider The Weather Conditions
Check the plan for the wedding day. If it's going to be a long walk, ensure you're warm, especially in the winter. Keep in mind that it can be chilly even in summer, especially if your shoulders are bare. Bring a cape or shawl.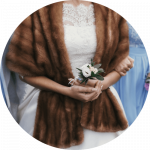 Do Not Wear Uncomfortable Clothes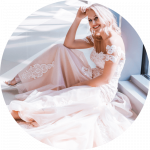 You will have two things to do at your wedding: eat and dance. It is unlikely you will be comfortable doing this in a dress two sizes smaller than yours, so do not squeeze into a small outfit, no matter how flattering it is to you. You should never wear inconvenient things. For the same reason, wear new shoes before the wedding. Comfortable clothes will make you feel easy and relaxed, and it's a guarantee of fun at the party.
Denim Clothes
Jeans, like sportswear, are not too festive. It is designed for everyday wear. Moreover, it is workwear that is not suitable for festive occasions. Wherever the wedding takes place – choose a different outfit. If you don't want to wear a dress, look for a topical jumpsuit or nice pants.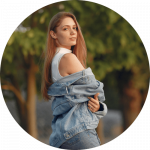 Choose Red Another Time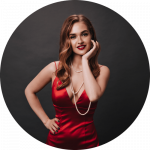 It is the most vivid color possible. And that's something not to wear to a wedding if you're a guest. By choosing a red dress, you sign your audacity and desire to outshine the bride by any means available. Even if you didn't have this in mind. The human eye perceives the red color in the first place. It attracts attention like no other color.
Don't Wear Too Bright Clothes
Everyone wonders if you can wear sequins to a wedding. Dressing too flashy for guests is an understandable taboo. See below for more details:
Choose clothes with a minimum of sequins, rhinestones, and metal decorations. So you will not distract attention from the true heroes of the occasion.
The brightness should also be moderate. Crazy acid green or marker pink will make you look like a guest from the 80s.
Leopard, tiger, and other "animal" things are inappropriate wedding attire. Consider a current tie-dye or floral print if you don't want to buy a monochrome outfit.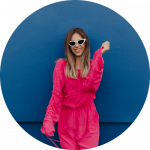 Bottom Line
Our recommendations are quite subjective, and it is unnecessary to follow them. So you still need to pay attention to what not to wear to a wedding as a guest. But the other guests will probably condemn the shameless girl in red. And to the bride and her relatives, you, without wishing it, can cause an uncomfortable situation with your appearance. And why do you need all this negativity on a day like this?
FAQ
Сan You Wear A Maxi Dress To A Wedding?
Yes, a maxi dress is also a great choice for a wedding. A bridesmaid or a guest can wear it. Choose a delicate pink, green or blue.
Why Can't You Wear Black To A Wedding?
A little black dress will be quite appropriate for a wedding reception. But this too reserved version will cause those present to think that you have confused the wedding with a funeral. Try to complement it with accessories.
Can I Wear A Sweater Dress To A Wedding?
This option is appropriate if the wedding takes place in the winter. Diversify the look with delicate accessories. However, you should not wear rough boots. They are a bad choice for a wedding.
What Shoes Should Guests Wear To The Wedding?
The most elegant option is the stiletto shoes. Choose as an open model as possible. This way, your styling will gain lightness. Avoid strappy fasteners at the ankle level, as they will visually shorten your legs.