Published on January 26th, 2023
Last updated on February 1st, 2023
What To Do Before Waxing? Pre-Waxing Tips
Estimated reading time:
6
minutes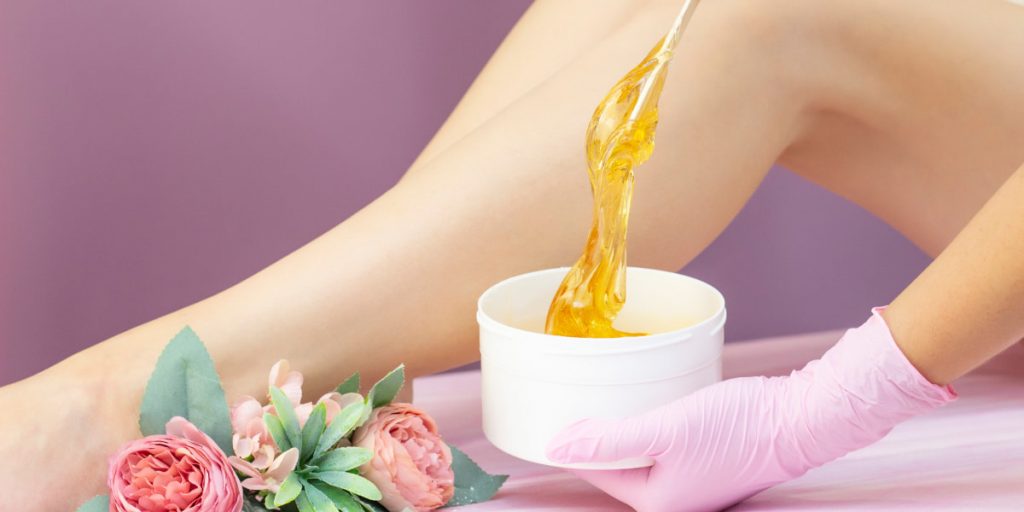 Waxing is one of the most popular procedures. It effectively and efficiently helps to get rid of unwanted hair. Many girls consider it a necessary procedure, which they carry out all the time. Because waxing procedures help to look great at any time. Hair removal occurs through the use of different types of cosmetic wax. This procedure is suitable for all kinds of hair in different parts of the body:
Underarms;
Legs;
Arms;
Bikini zone;
Face.
Initially, you should know that it is worth limiting your stay in the sauna and under direct sunlight.
Any method of waxing and depilation causes discomfort to the skin. You can avoid problems only by thoroughly preparing for the procedure and caring for the skin after and before removing unwanted hair. Our recommendations will come in handy if you have not yet done waxing. Read on to learn all the pre-waxing tips and secrets for better results.
Our Pre-waxing Tips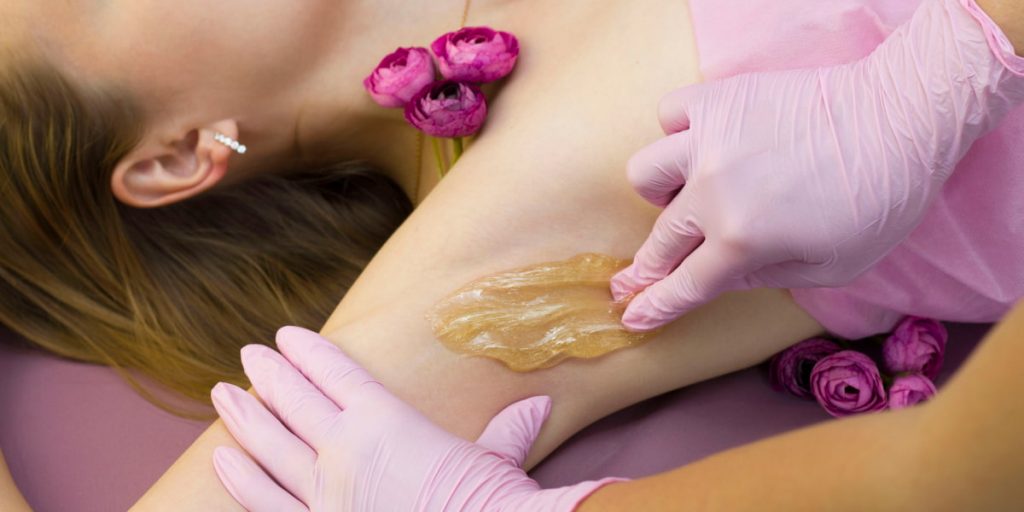 If you have an elevated pain threshold and do not want to tolerate unpleasant sensations, ask the master to apply a particular anesthetic before the procedure. We do not advise you to take pills. They will only raise your pain threshold a little bit, and they will stay in your body. Why do you need unnecessary chemistry without results? In preparation for waxing procedures (especially deep bikini), wear loose clothing (underwear) of natural fabrics. Cotton is ideal. Synthetic clothing can cause discomfort and irritation. Also, do not forget to consult with the master before making an appointment. Tell about diseases, taking medications, allergies, etc. No one is safe from contraindications. Your goal is to give the master full information about yourself and your health. It will help to avoid negative consequences.
A few more skin waxing tips will help you tolerate the waxing procedure without pain and prolong the effect:
Grow your hair
The hair length should be at least 4-5 mm for the greatest effect and comfort. In this case, we will conduct the session quickly and manage to catch all the unwanted hair. But we want to warn you right away. The principle "the longer, the better" does not always work. If the hair is very long and thick, it will be more painful to remove. That's why to stick to the length of 4-6 mm.
Plan waxing in advance and decide on a suitable time
The best time for the procedure is the first week after menstruation. It is one of the best pre-waxing tips. It is especially true in preparation for deep bikini waxing. The pain threshold increases and you feel less discomfort. And we strongly recommend refraining from hair removal during your period.
Scrub your skin
To prepare for waxing properly, it is necessary to scrub the skin. Do it 3-4 days before the procedure when the master will remove the hair. It will help remove keratinized skin and increase the adhesion of hair with sugar paste or wax. You can use a scrub not later than three days before the session to give the skin time to recover from the mechanical effect.
Reduce sports activity
For 1-2 days before and one day after the procedure is not recommended to do sports and visit the sauna. The reason for this advice is that the removal of unwanted hair causes micro-injuries to the skin that are not visible to the naked eye. Infectious agents can penetrate them and cause inflammation, even in spite of all means of protection. After a few days, you will be able to return to your usual pace of sports activity.
Watch the cosmetics that you use
The day before, do not use cosmetics that contain oils. It is one of the most important pre-waxing tips. As they envelop the skin and hair, reducing their adhesion to the wax and paste. Try not to experiment at least a few days before the session. No one knows how the skin reacts to a new product.
Carry a proper skin washing routine
On the day of the appointment, you should prepare the skin for waxing as follows:
Take a warm (not hot) shower or bath;
Clean the skin;
Give it a rest.
But in no case do not steam it. When taking a shower or bath, do not rub the areas of your body where you want to remove hair with a washcloth. This can cause irritation. You may experience greater discomfort during the procedure.
Observe thoroughly your body
Check your skin for burns, scratches, and bruises in the place of hair removal. If any of these are present, you should delay the epilation. As it can be dangerous, omit this step while waxing pre-care.
Do not overheat your skin
Do not visit the solarium, and do not be in the direct sun for 3-4 days before and at least one day after the procedure. Your skin needs time to recover. It is an important part of pre-waxing tips. Additional exposure may irritate. Also, limit the amount of time you spend in the sun. This limitation is caused by the fact that after the procedure, the skin becomes more photosensitive. This means that there is a risk of pigment spots or burns. It can also cause severe pain during the procedure.
Bottom Line
We hope we have fully answered the question, "What to do before waxing, including deep bikini waxing?" One more good tip – don't forget to treat your skin after waxing. Follow our recommendations, be beautiful, and let your procedures be comfortable and long-lasting.
FAQ
Can I Use Coconut Oil After Waxing?
In winter, it is better to use oil after depilation on large surfaces, as it nourishes and saturates the skin with micronutrients. With the help of coconut oil, it is easy to remove wax from the skin's surface after waxing.
How To Do A Patch Test For Waxing?
Dermatologists recommend applying some wax to the skin 48 hours before the main procedure. If the area has become irritated and itchy during this time, it is better not to use this product. Also, read the composition carefully.
What To Do After A Wax Appointment?
To accelerate skin regeneration and relieve redness, it is recommended to apply panthenol. Avoid contact with alcohol-containing products and aggressive soap solutions, and exclude insolation and heating procedures in the first two days after waxing.
What Is The Benefit Of Waxing?
Because the hair is pulled along with the bulb, it grows much slower. Thanks to this, the skin remains smooth for much longer because the time between creating a new hair follicle and reaching the skin surface is much longer.