Published on August 31st, 2023
Last updated on August 31st, 2023
How To Make Your Eyes Whiter From Yellow And Red? Useful Tips
Estimated reading time:
8
minutes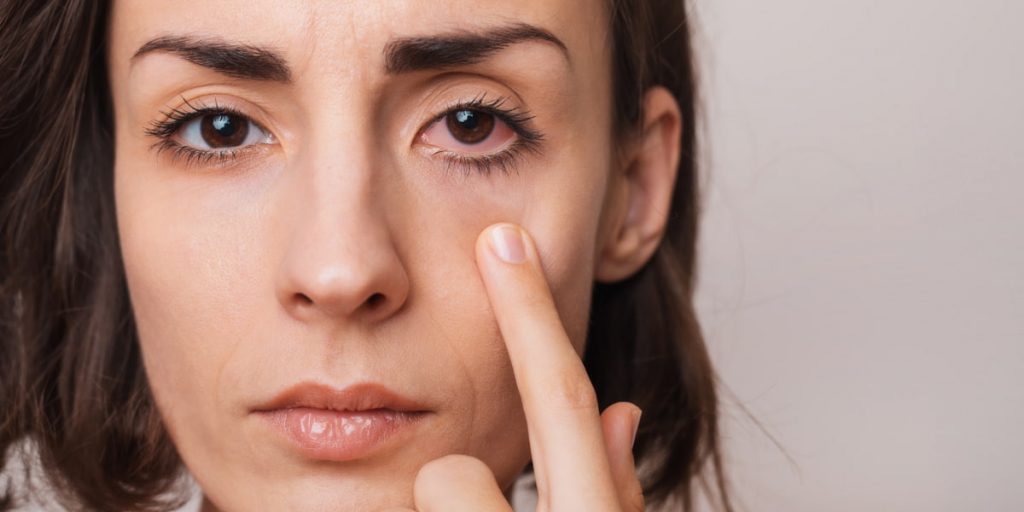 You need only six methods to return whitish tints to your eye sclera. This problem is typical for everyone due to many factors:
Weather conditions like strong winds or frosty air;
Allergy reactions;
Blood pressure;
A hardworking day beyond computer or laptop;
Bad driving conditions like nights.
Individual cases could continue these triggers. Nevertheless, no one wants to see Halloween-like eyes in the mirror. In particular, red and yellow eyes have a specific feature – a mesh of inflammatory tiny blood vessels. Sometimes, the deteriorated circulation results from bleeding inside the eye sclera.
Some techniques prevent this mild disorder and preserve the beauty of your eyeballs. Luckily, you may use safe methods to make your eyes white. After a few procedures, the results become visual. You may hide signs of project deadline nights or test preparation evenings. But there are specific cautions. For instance, severe cases need a comprehensive consultation with a specialized medical therapist.
Tip #1: Use Eye Drops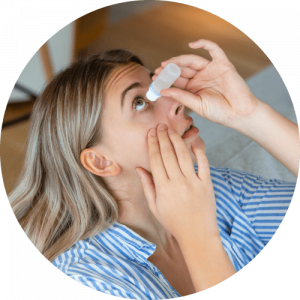 The easiest way to whiten yellow or red eyes is to have a drop therapy. This method foresees using special pharmaceutical products to return natural eye sclera color. Everything you need is to do several steps:
Choose the eye drops based on two main factors. Firstly, pay attention to the content. No harmful preservatives like BAK or formaldehyde. The accessible ingredients should be safe and support eye moisturizing. Secondly, compare the available alternatives with your symptoms. For instance, you could find options for dry or red itchy eyes;
Follow the prescription strictly as enclosed. Usually, you may put a few drops into each eye at least three times a day. The dosage and usage period depend on the deterioration stage;
Stop using drops if you notice side effects. Severe allergy reactions are primary signs that these drops are not for your eyes.
Tip #2: Correct Sleeping Rituals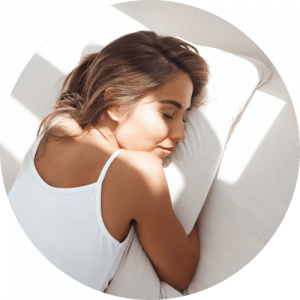 Clear white eyes result from well-organized sleeping procedures. You might be shocked, but the poses you sleep in affect your eye colors. The medical explanation is simple. The body's positions crucially influence blood circulation for the brain and eyes. To adjust your sleeping sessions, remember the specific rituals:
Remove your makeup and put the night cosmetics like moisturizing eye cream;
Arrange the bed attributes. In particular, put one or several pillows under your head;
Choose only the back sleeping to ensure the correct blood circulation;
Add relaxation tips, like thematic sounds or special scents, to improve your health.
Tip #3: Start Whitening Inside
This method is strange. But its practical value is high. To be more precise, you should modify your daily formula for better eye maintenance.
Foods enriched with vitamin C and iron are natural medicines that help get whiter eyes. Both nutrients stimulate hemoglobin release and strengthen blood vessels. They also impact the immune system's powers and operational energy.
To optimize the eye-required nutrients, increase the following foods in your daily ration:
Eggs, especially egg york;
Liver;
Red meat;
Oysters;
Fat sea fish like salmon and tuna;
Whole grain bakery;
Dried beans;
Dried fruits.
Citrus fruits are also acceptable to strengthen health barriers and enhance working productivity.
Tip #4: Moisturize, Moisturize, and Moisturize Again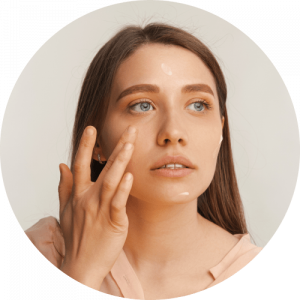 The red eyes are consequences of the deeper problems. But the solution is pretty straightforward. In particular, you need to keep your eye-skin water balance better. Thus, you start to find ways how to make your eye sclera whiter.
Moisturizers in creams or lotions are the best tools to help your eyes. The appropriate cosmetics you may find at any specialized store. Just pay attention to organic and safe analogs. At the same time, you may prepare moisturizing solutions at home.
Making the DIY mixtures should be based on the particular recipes. These algorithms obligatorily contain the following ingredients:
Essential oils like jojoba or olive oil;
Distilled water;
Foods enriched by vitamins C and K.
The moisturizers are essential to remove the dark circles under your eyes. Also, they make eye skin shine. So, reduce the risks of red or yellow eye signs.
Tip #5: Prepare Helpful Masks
Following the tips for white eyes, you may discover practical methods to prepare healing masks yourself. They are completely safe and approved even for allergy-tolerant people. But each case needs particular attention to the mask preparation procedures and ingredients.
Tomato, mint, and tea bags are popular variations to receive beautiful glances in your eyes.
DIY Masks to Whiten Yellow or Red Eyes
Ingredients
Recipes
Value
Tomato and lemon juice
juice of 2 middle juicy tomatoes; ½ teaspoon of lemon juice; 2 teaspoons whole grain flour.
The mixed ingredients should resemble the paste you should put under the eyes. You may increase the number of dry ingredients to reduce liquid texture; After 15 to 20 minutes, remove the mask with cold water.
The solution-contained agents are effective antioxidants. They calm down facial skin affected by many external factors. Also, these effects beneficially make your eyes white. Experts recommend using these masks in mild cases. For instance, people benefit from this solution as a part of home SPA days.
Raw potato
Juice of 1 large potato
Choose "juicy" species with a small ratio of starch; Grate or blend raw cold potato; Separate juice from the meshed mixture; Moisten cotton pads in the potato liquid; Leave these pads on the eyes for 20 minutes; Remove the remains from the eyes with warm water.
Potato juice has unique healing features. It can naturally whiten yellow eyes and dark circles under them. Also, you can provide relaxing effects for inflammatory skin cells.
Essential oils
1 tablespoon of almond or coconut essential oils;1 tablespoon of lemon juice.
Mix the solutions; Put the liquid by massage-like movements on clean skin around the eyes. To this end, use cotton pads. The best time to perform this procedure is your bedtime preparation routine; Properly remove the mask's remains with warm water in the morning.
The selected essential oils contain vitamin E, which builds skin cells. Thus, permanent essential oil masks recover the deteriorated skin. Also, they successfully fight skin dryness. Thanks to essential oils, red eyes receive the necessary aid to adjust water balance. As a result, you make your eyes white.
Used black or herbal tea bags
2 used black tea bags.
Put two tea bags into a cup; Pour the boiling water; Put out the bags once the liquid turns warm; Squeeze the extra liquid; Leave the tea bags on the eyes for at least 20 minutes; Repeat a procedure up to three times a day.
Black tea contains caffeine which shortens the blood vessels. As such, you decrease eye blood pressure and reduce the liquid. The last one provokes eye swelling effects.
Herbal options quickly get rid of infection or bacteria leading to red-eye symptoms.
Nevertheless, both alternatives are entirely safe for home eye treatment.
Peppermint mask
A few pepper mint leaves
Blend fresh, clean peppermint leaves in the mortar; Apply the received mixture to your eyes; Leave the mask for 10 minutes; Remove the remains with warm water.
Peppermint is a glorious natural herb to stimulate blood circulation. You can normalize blood pressure and recover the deteriorated skin cells. After several procedures, you will forget about red eyes and blue circles around.
Tip #6: Take Dairy Products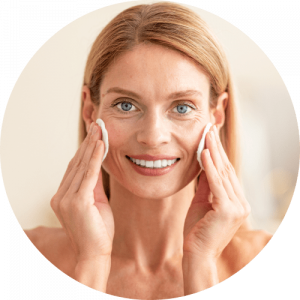 Milk is a superfood for your eyes. This liquid is a source of vitamins B6, B12, and A. Such ingredients are core stimulants for skin cell building. Their natural features also get rid of dark pigments of the undereye skin. Consequently, you may improve blood circulation to the sclera.
The best milk mask consists of an easy step-by-step recipe:
Water two cotton pads in cold milk;
Put the pads on the eyes;
Wait for 20 minutes before removal of the mask remains.
After several procedures, you notice improvements. As such, three times a week are enough to make your eyes white again.
When To See a Doctor?
Getting whiter eyes is always under your control. Not all cases are acceptable for home treatment. For instance, you should analyze your eye health. Then detect signs to call for professional help.
A medical consultation is a must-have action if the red eyes accompanied by the following symptoms:
Itch;
Pain;
Burning perceptions;
Excretion.
The last criterion is too dangerous because it refers to severe inflammatory processes. Typically, infection or bacteria causes intense eye discharge. To minimize the painful reactions, you may water the eyes with chamomile decoction. But the complete treatment only depends on immediate doctor interaction.
Bottom Line
White beautiful eyes are an attractive part of your look. So, take proper care of your eyes. To this end, whiten your yellow or red eyes using natural ingredients. Our portal is ready to help you to shine and be perfect.
FAQ
How to naturally whiten eyes?
Naturally, whitened eyes result from healthy sleeping and unique cosmetological masks. Proper skin care with DIY solutions improve blood circulation. Also, they disinfect the eye zone.
Why are the whites of my eyes not white?
There are many reasons leading to red or yellow eyes. You lose your natural sclera coloring because of improper eye skin hygiene. Lack of mask-based procedures also deteriorates your eyes. But many external factors like bad weather conditions provoke reddish tints of your eye sclera.
Is it dangerous that my eyes are red?
Yes, any unusual look in your eyes signalizes their health problem. Depending on the deterioration stage, you are at risk to receive severe eye damage.
How can I whiten my eyes naturally fast?
Theoretically, many cases foresee mask therapy to moisturize dry eyes or improve blood circulation. Special eye drops are also effective. But the complicated symptoms need immediate medical treatment.