Published on December 9th, 2022
Last updated on January 24th, 2023
How To Get Spray Tan Off Hands And Feet?
Estimated reading time:
7
minutes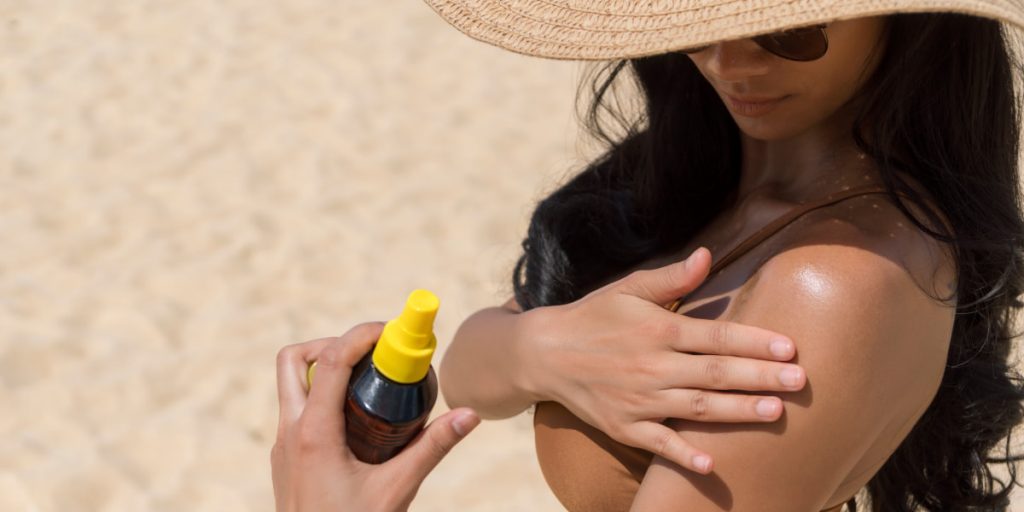 As soon as the summertime and the beach holiday season come, the girls immediately buy bottles of spray tan. While self-tanning is supposed to make your winter-pale skin look luscious and tanned, things can go wrong in some situations. So, you can accidentally get legs of completely different shades and stain your palms or feet in a tan. Obviously, you do not want all this. Is there a way out of this situation? We have something to help you. Here we will tell you about how to get spray tan off your hands and feet.
To remove spray tan from your feet and hands, you can use a lot of natural and chemical products. You can use lemon, vinegar, sugar, shampoo or even a magic eraser to get rid of spray tan. Our article will look at all the methods that will be entirely safe for you. In addition, we will also look at how to properly apply self-tanner to your skin so that it does not leave marks you would not want.
Removing Spray Tan From Hands And Feet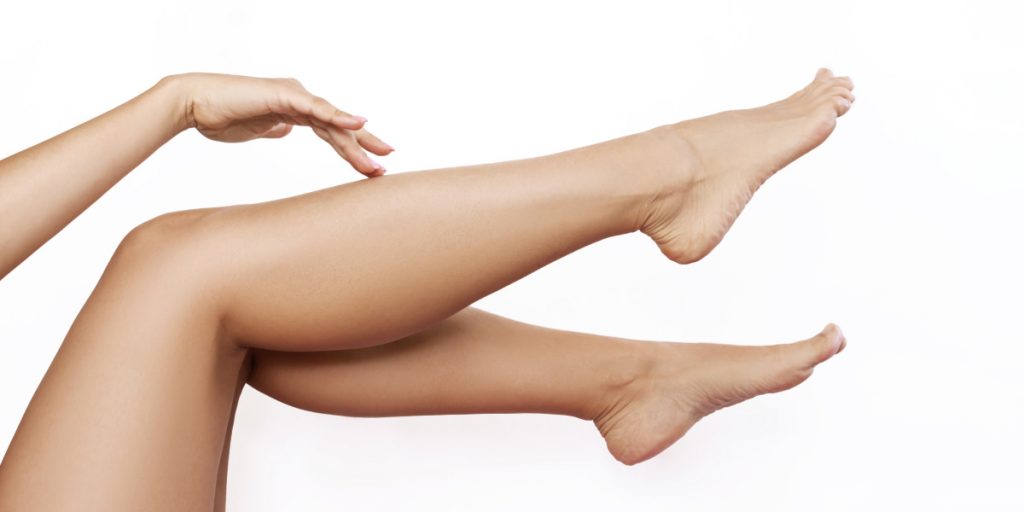 Did you accidentally misapply a self-tanner, are unhappy with the result and want to remove the self-tanner to redo the procedure quickly? We are familiar with this. Although it may seem unrealistic, there is a solution to such a problem. If you have a lot of time, you can use the classic methods like:
Soak in a hot bath.
Swim in the pool.
Spend time in the sauna.
However, even these methods may not help you, as they often involve going to a particular place, and you are unlikely to want to show your bad tan to someone else. Well, in that case, we also have solutions for such problems. Let's take a closer look at them.
Removing Light Spots
To get rid of light spots, you can use a variety of gentle products. Such products do not harm your skin and help fight light spots after self-tanning. You can use the following:
Lemon and sugar. Mix these two fake tan removers with a small amount of water and apply the mix to the skin area. After a few minutes, you should see the first results and can wipe it with a napkin.
Vinegar. It's the same principle as with lemon. Apply a small amount of vinegar to the skin and after a couple of minutes, try to wipe the stain off with a tissue.
Baby soap. Apply a few drops of the product to the body and use a washcloth or exfoliating brush to scrub the area.
Magic eraser is an effective stain remover on the wall, but it also works great for light stains after a fake tan.
If you don't have the above remedies, you can try masking the stain instead of removing it. So, apply a small amount of self-tanner to your light spots and blend them out to hide them.
However, remember that these remedies will only work on light spots on your skin. You'll have to use something more serious than gentle products for dark self-tanning marks.
Removing Dark Spots
For more stubborn stains, we recommend you use the following products:
Hydrogen peroxide. You can find this product in literally every home, and the cost will not exceed $ 10 per gallon of solution. To use, just apply it to the area with a tan and wait for 10 minutes. After that, you must rub this area with a washcloth and rinse with water. Be careful during use, as the hydrogen peroxide removes all fake tan. If you don't want to affect other parts of the body, you should apply the solution exactly to the affected area to avoid overdoing it.
Acetone. Take a cotton swab or cotton pad and apply some acetone. Then wipe the affected skin area, and voila, the tan is gone. And the low cost and availability of the product make it not only practical but also an easily accessible working solution against spray tan.
Soap against grease and stubborn stains. If your husband often works with the car, he must have a special soap that can wash off any stains after the car repair. You can also lather your body area, and chances are your self-tanner will evaporate after a few minutes.
If you don't want to use the above products and want a product guaranteed to get rid of your tan, you can buy a tan remover from the store. Such products are pretty aggressive, but they successfully fight tan on the body.
What If You Can't Remove Fake Spray Tan?
So, even if exfoliating your skin does not help you get rid of auto tan, you have very few options for solving this problem. In such a case, you can:
Wait until the tan fades over time. In this case, it may take several weeks until the tan completely disappears from your skin. You can speed up the process with frequent showers and skin scrubbing.
Seek help from a specialist. You can always consult a professional. There are many salons that offer services specifically for removing self-tanner. The professionals will know exactly what to do and will be able to get rid of your self-tanner quickly and efficiently.
How To Apply Fake Tan Correctly?
So, to avoid making mistakes when applying self-tanner to your skin, we decided to prepare a small instruction on how to use self-tanner properly. Here are some helpful tips for you to avoid removing spray tan from feet and hands:
Gloves for tanning. So, if you don't want your self-tanner to get on your skin, you can use special tanning gloves. You can completely protect your hands from the spray and perfectly cope with the task. You can buy these gloves at any skincare store; some self-tanning kits come with packages.
Moisturize your skin. If you want your spray tan to adhere well to your body and give a beautiful shade, you should apply a small amount of moisturizer before you apply a spray tan.
Use a makeup brush. If you want your self-tanner to go on naturally and look beautiful, you should use a makeup brush. To do this, spray your self-tanner on your hands or any part of your body where you want to tan, and then spread the tan over your skin with a light brush stroke.
Press your feet. If you want to avoid getting a tan on your feet, you should firmly fix them, press them to the surface and apply self-tanner. Only after a few minutes can you completely relax and move without worrying about footprints.
Following these simple tips will guarantee you a successful tan and the droopy jaws of all your girlfriends.
Conclusion
There are a few different ways to get spray tan off hands and feet. The most common way is to use a tan remover or exfoliating scrub. You can also use baking soda or lemon juice to get rid of the tan. If you have sensitive skin, you might want to try using olive oil or baby oil. Whatever method you select, make sure to rinse your skin afterwards to prevent inflammation completely.
FAQ
How To Get Spray Tan Off Your Hands And Feet?
There are a few ways to remove spray tan from your hands and feet. You can use a loofah or scrub brush in the shower or exfoliate with a sugar scrub or body wash. If you're looking for a more natural solution, you can try lemon juice or baking soda.
What Is The Best Way To Avoid Getting Spray Tan On Your Hands And Feet?
The best way to avoid spray tan on your hands and feet is to wear gloves and socks when applying the self-tanner. This will help create a barrier between your skin and the product. You can also try using a cotton ball or makeup brush to apply the self-tanner on your body, avoiding contact with your hands and feet.
How Can I Make My Spray Tan Last Longer?
There are a few things you can do to make your spray tan last longer:

Exfoliate before you apply the self-tanner.
Apply the self-tanner in sections and blend well.
Use a setting powder or mousse to set the self-tanner and prevent it from transferring onto your clothes.
Avoid shaving or waxing for at least 24 hours after you've applied the self-tanner.
Why Is Spray Tan Famous?
A spray tan is a popular way to achieve a sun-kissed look without the harmful effects of UV rays. Spray tans are quick and easy to use and you can use it in the comfort of your home. Plus, there are a variety of formulas and shades to choose from, so you can find the perfect one for your skin tone.
Is Spray Tan Dangerous For My Skin?
The majority of spray tan formulations use FDA-approved chemicals with no known side effects. The DHA in a spray tan solution is regarded as safe when applied properly.