Published on December 20th, 2022
Last updated on January 24th, 2023
Top 6 Tricks For Covering Acne With Makeup
Estimated reading time:
8
minutes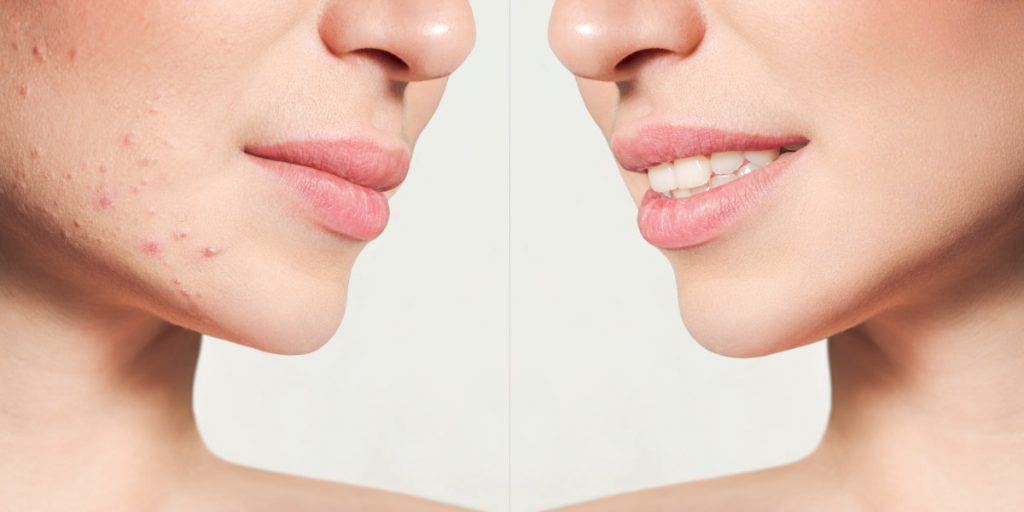 It has probably happened to you! Just before an important event, a nasty red bump, a pimple, appeared on your face. Imagine, it doesn't just happen to you. Hollywood stars also can have this problem. They use makeup artists to look great on the red carpet or with a statue in hand.
Makeup artists are the people who can effectively cover up a zit. They do it so skillfully that no one will even see the difference!
We've gathered the best tips for covering acne with makeup. It can help your pimple cover up and give your skin a natural look. With these helpful tips, you can incorporate the right products and techniques into your daily routine, so you don't have to worry about embarrassment in public or during a photo shoot. Read on to learn how to cover acne with makeup and achieve a flawless complexion!
Choose Your Products Wisely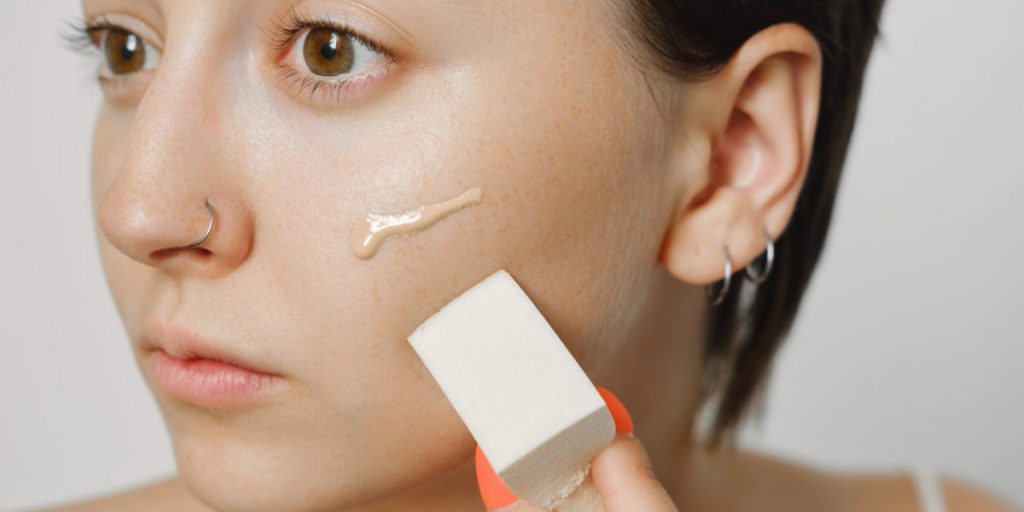 When you choose cosmetics to cover up acne with makeup, it is crucial to select the right products. They must be suitable for your skin type. The thing is, you can't joke around and take products without thinking! If you take the first products you find, you risk getting twice as many pimples the next day.
We recommend the following:
Look for products for skin that is prone to blemishes.
Make sure they contain non-comedogenic ingredients. Mineral oil, waxes, and talcum powder are examples. They will help create a light, breathable barrier. It won't clog pores or aggravate existing rashes.
Remember about texture. You may think that denser products will be good makeup to hide acne. But during the day, such heavy makeup is likely to aggravate acne. All because it traps bacteria on your skin. So invest in products with lightweight coverage. They don't weigh you down or overload your skin with essential oils or extra ingredients. It will allow you to keep your skin clean and healthy for a long time. And in doing so, you'll be able to create the look you want with the makeup you choose.
Avoid These Ingredients
The best way to protect your skin is to watch the ingredients in your cosmetics. Knowing which elements to avoid will help keep your skin healthy. It can also help you reduce the number of acne breakouts.
Unfortunately, there are a few common ingredients that can make acne worse. These include:
Ethanol;
Isopropyl;
Lauryl alcohol;
Parabens;
Fragrances;
Sulfates;
Salicylates or BHAs;
Preservatives that release formaldehyde.
When choosing cosmetics, always check the label for the culprits. And whenever possible, select gentle formulas with natural ingredients. Minimizing the use of these ingredients can significantly reduce difficult skin conditions. Now let's find out the best way to cover acne with makeup.
Face Skin Preparation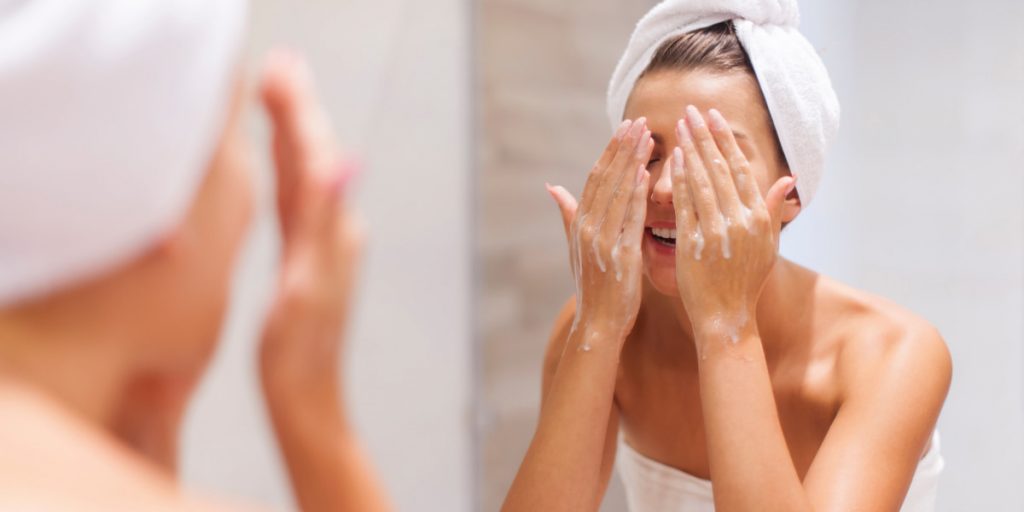 Preparation of the facial skin is a crucial step to ensure that acne is properly concealed by makeup. It includes a thorough skin cleansing procedure before white head covering. You must complete this step before applying makeup.
Remember that insufficient preparation can lead to the fact that you clog pores. It will not improve your skin but make your acne worse.
Take some time to follow these few steps. This way, you ensure an even complexion and cover up any blemishes.
The first step involves cleansing your skin with a mild cleanser. It will remove dirt, sweat, and makeup residue. Using a product designed for the face is vital so as not to irritate the delicate skin.
Next, moisturize your skin before applying makeup. It will help you achieve a natural look. Use a moisturizer that is appropriate for your skin type. It will keep your complexion clear and fresh until your next cleansing.
Proper foundation preparation before applying makeup ensures a long-lasting look all day long!
Time To Prime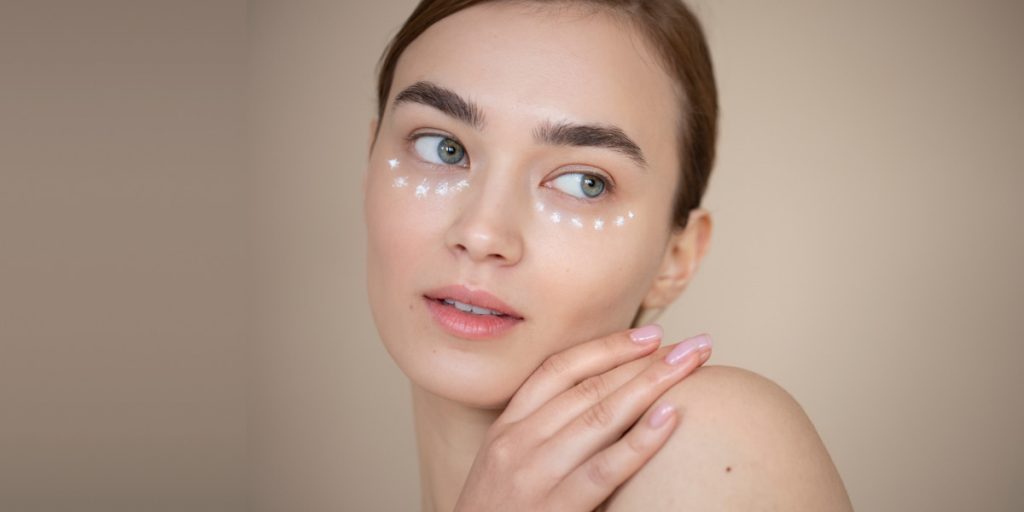 Applying primer after cleansing is another critical step. Primers create a smooth base for makeup application and help maintain it for a long time. They also nourish and protect the skin from environmental influences. The primers consist of soothing ingredients such as cucumber extract and vitamin E.
Thus, they are suitable for all skin types and will not interfere with pimple cover-up. Also, applying a primer allows your makeup to look more natural. Remember this important step!
To properly apply primer to your face, start with a clean canvas.
Then, apply 3-4 drops of primer to the back of your palm.
Using your fingers, spread it evenly over your face in an upward motion.
Be sure to cover all areas for the best results. Remember the area around the eyes and nose.
After application, allow the product to dry for about 1 minute.
Afterward, we can move on to the next makeup step to cover acne.
Apply Color-Correcting Concealer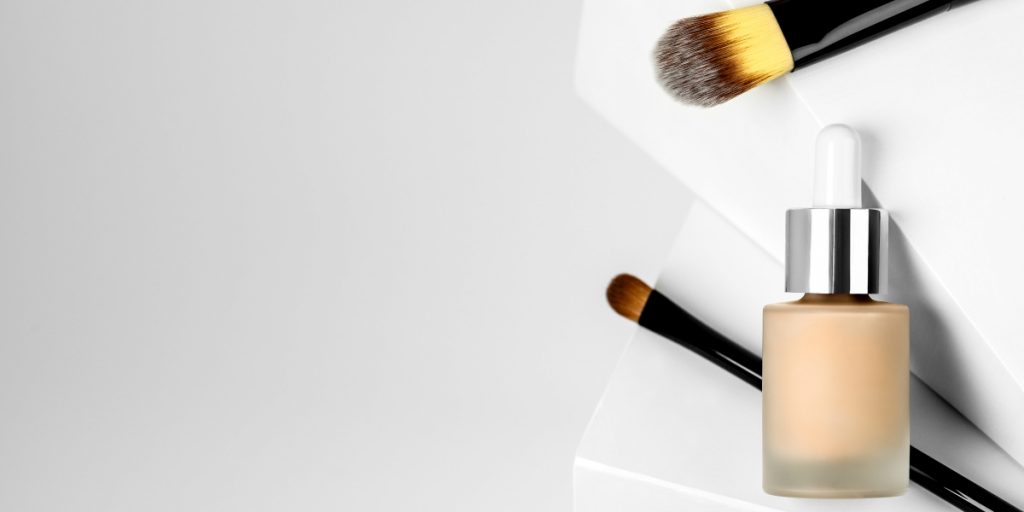 Color-correcting concealer is the best way to cover acne and redness on the skin. To neutralize imperfections, you should use a color circle. You must apply an opposite concealer shade to the spots you want to cover.
You can use green concealer to mask acne. Its pigment acts as a great form of camouflage. It helps to reduce redness due to its overlapping color. It blends easily with your skin tone and texture.
For application, avoid using your fingertips! They can lead to the transfer of bacteria from your fingers to more sensitive areas of the skin. Instead, use a makeup brush or sponge. This way, you can apply the product to skin imperfections and achieve a natural zit cover-up.
Apply Concealer That Matches Your Skin Tone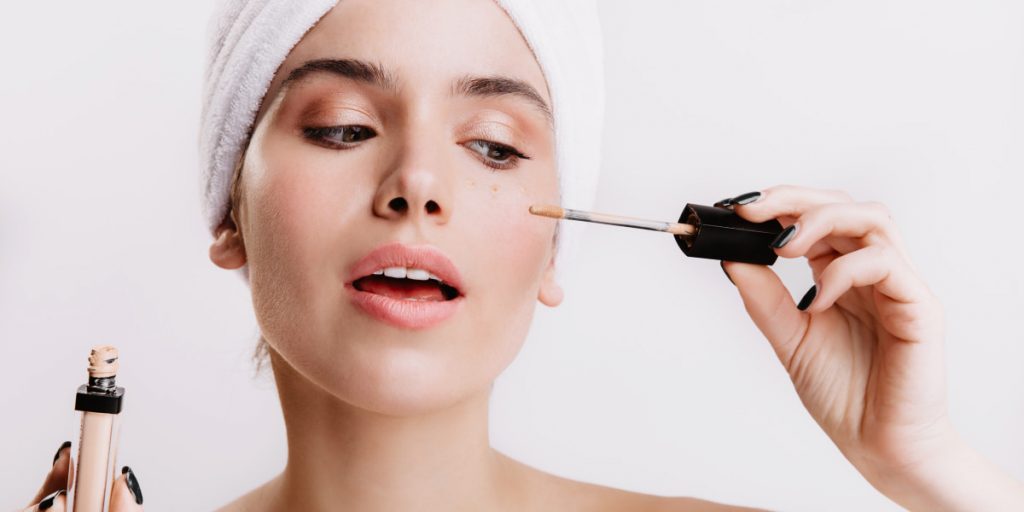 Applying a concealer that matches your skin tone is the next step. Concealer helps to blend and even out the surface of the skin. It makes it look more flawless and well-groomed. Besides, the concealer will help you with a white head covering. The light coverage allows you to achieve a natural-looking result. But it also provides enough coverage to reduce the appearance of any blemishes.
When buying a concealer, ensure you find a shade that matches your tone as closely as possible. You need this to blend smoothly and prevent further contrast in your makeup. With the options available, it's easy to find an effective product. It will ideally cover up blemishes and still look natural and beautiful.
Here are the proper instructions on how to apply concealer to your face:
Start by using the product with light strokes in small circular motions.
Use a sponge to smooth out sharp lines and refine areas around blemishes.
Apply Your Foundation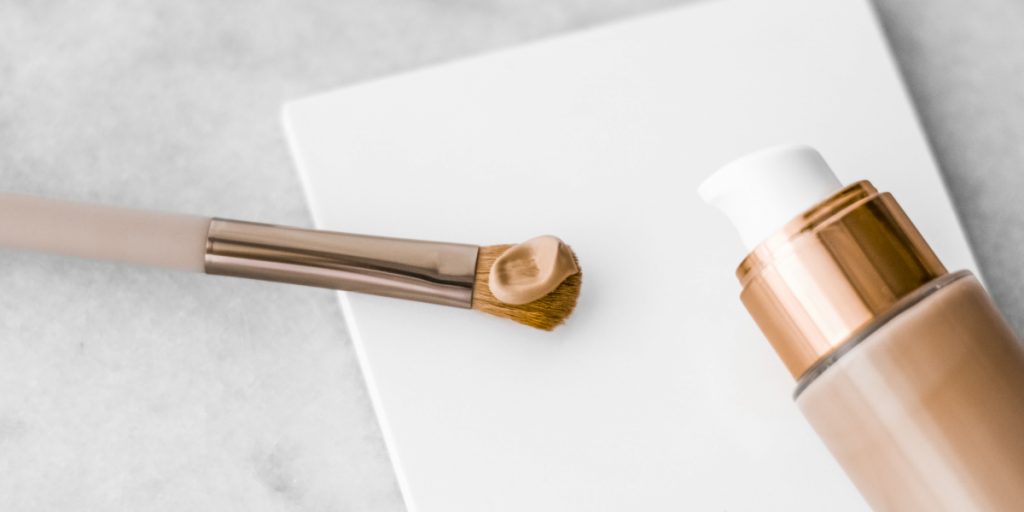 Applying foundation after concealer is the perfect continuation of your makeup to hide acne. Concealer is excellent for obscuring blemishes. But it can come off much easier than you think. In this case, the foundation can help provide extra protection.
If you have oily skin, we recommend using a matte foundation. It is specially adapted for oily skin and lasts much longer. Also, pay attention to products with more caring properties. These can help reduce puffiness and increase hydration.
All in all, applying foundation after concealer can help zit cover up!
Choose a foundation that matches your natural skin tone.
Apply lightly with the applicator of your choice. For example, you can use a beauty blender or a brush.
Don't forget to mix your concealer and colored concealer with your foundation. Use circular motions until everything looks smooth.
Finish Makeup To Cover Acne With A Setting Of Powder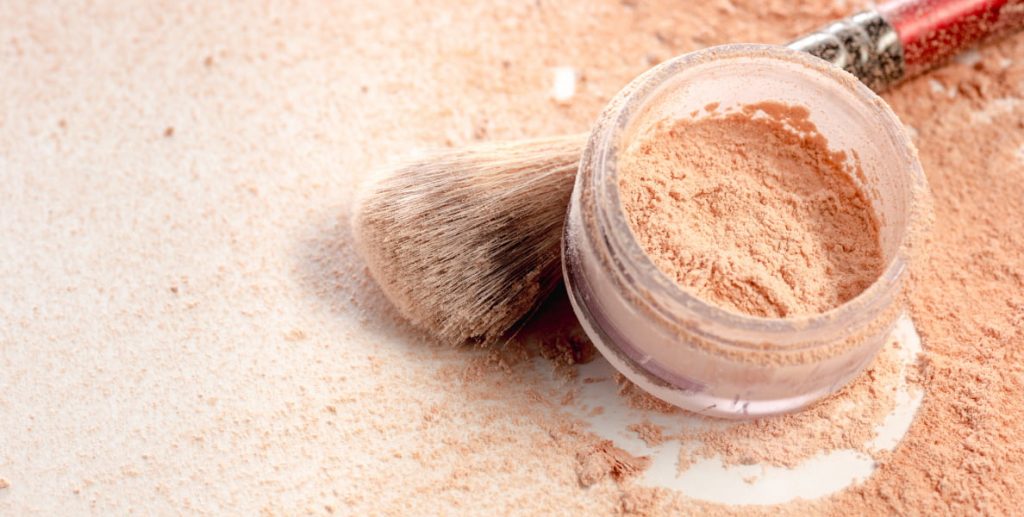 The firming powder instantly sets the foundation. And, of course, it brightens and mattifies the skin simultaneously. That way, the foundation won't roll off or smudge.
With key ingredients like light-reflective particles, botanicals, and minerals, the loose powder also helps reduce pores and other imperfections.
Besides, it does not leave a feeling of heaviness or caked-on. It happens with some finishing products. Fixing powder ensures that half of your makeup will stay on your face by noon. If you're struggling with acne but also love to wear makeup, the powder is a must-have in your makeup bag!
Bottom Line
These tips are easy to follow and help you get a good pimple cover-up. It's always great to trust your makeup routine when covering acne.
Remember to start with a clean face every day, whether with or without makeup! Make sure you find the right products for a flawless finish, and enjoy covering up your blemishes! In the end, covering acne with makeup should not cause further skin damage.
And, of course, remember that all people are beautiful, regardless of whether he has pimples or any other flaws.
FAQ
How To Cover Pimples With Concealer?
Start by using the product with light strokes in small circular motions. Use a sponge to smooth out sharp lines and refine areas around blemishes. For extra coverage, apply foundation after concealer and finish with a setting powder.
Can Makeup Cause Pimples?
Only some makeup is suitable for pimples. Make sure to choose non-comedogenic products, as these will not clog pores and cause more breakouts. Always wash your face before going to bed, which will help prevent the buildup of dirt and oils from the makeup.
What Kind Of Foundation Is Best For Covering Acne?
Foundations with a matte finish are best for covering up acne. These will help reduce shine and provide extra coverage for any redness or blemishes. Look for foundations with more caring properties, as these can help reduce puffiness and increase hydration.
Do I Have To Use A Color Concealer And A Regular Concealer?
It depends on the size and color of your pimples. For more minor acne spots, a regular concealer should be enough to cover them up. For larger red pimples, a color corrector can help reduce the appearance of redness and make covering up easier.