Published on April 10th, 2023
Last updated on August 30th, 2023
10 Best Cheap And Trendy Jewelry For Women In 2023
Estimated reading time:
9
minutes
Fashion and trends are not only about clothes but also about jewelry. Stylish costume jewelry should be in the case of every fashionista to complement unsurpassed images in different styles. The newest jewelry trends are increasingly replenished with new variations. And this year, the most popular are:
pearls
flower earrings
sustainable jewelry
It doesn't matter what style you dress in. And it doesn't matter what aesthetic you follow. Everyone needs jewelry to complete their look. Even the most expensive image can lose its luxury due to the lack of jewelry. But this does not mean that you should put on as much jewelry as possible. There should be a balance in everything.
Even minimal rings or earrings can attract a lot of attention. The main thing is to choose them correctly and be able to combine them with the image. Of course, there are ordinary classics who prefer rings with a stone and the usual necklace. But every year, cute trendy jewelry appears. By following them, you can show your uniqueness and give your image of luxury.
5 Newest Jewelry Trends in 2023
Trendy jewelry has become one of the main components of a fashionable female image. Beautiful chains, bracelets, and earrings in any interpretation will sparkle on beauties in the 2023 season:
As for designs, you can't go wrong with something floral, pearls, or sparkling stones. For example, rhinestone drop earrings are generally a hit. They are so chic that no holiday is complete without them.
Also, pay attention to antique jewelry. Although they were popular during the royal era, they are no less stylish now. Bracelets or necklaces with flowers will give you an aristocratic and wealthy look.
If we talk about everyday jewelry, round earrings are just what you need. These are affordable earrings that will suit anyone's face and any image.
Besides the fact that rather large jewelry is in fashion, you can easily combine them. So, layering in wearing jewelry in 2023 remains an actual trend. But make sure that everything looks balanced and aesthetically pleasing. Then a multi-layered combination of the newest jewelry trends will be perfect. To understand the trends more, keep options that are prevalent in 2023: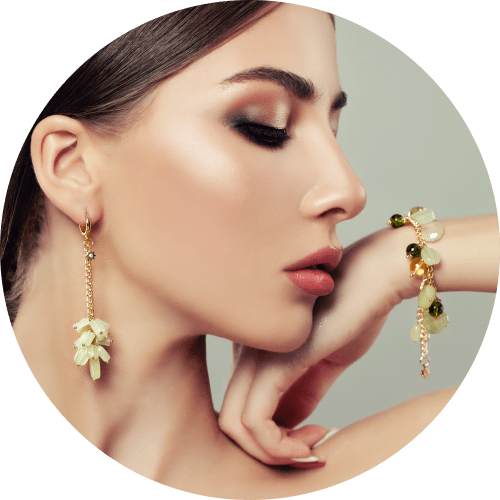 Sustainable Jewelry

The popularity of such jewelry is related to the preservation of the environment. Thus, by choosing it, you add beauty to yourself and help the environment.
2. Pearls
In 2023, jewelry made exclusively from one necklace is increasingly popular. So, earrings, pendants, and rings from it successfully complete any look with their elegance.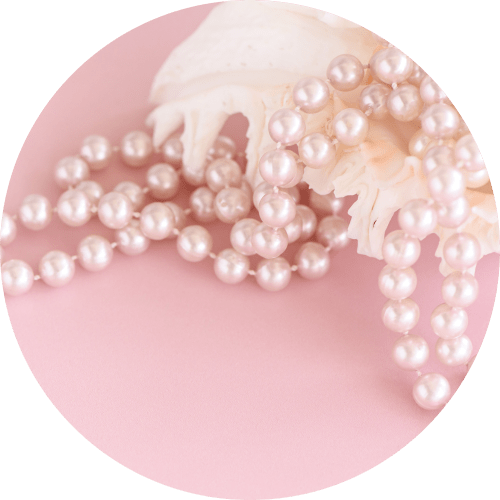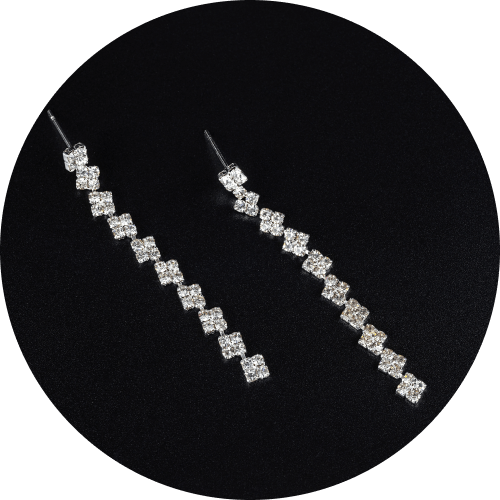 3. Rhinestone Earrings
To look like a millionaire, you definitely need these earrings. The best option can be even cheap jewelry. Thanks to their luxury design, they draw attention to any image.
4. Flower Earrings
Flowers in jewelry have become one of the most stable trends. By adding them to your collection, you will become a real fashionista. So, wearing it will give you tenderness and sophistication.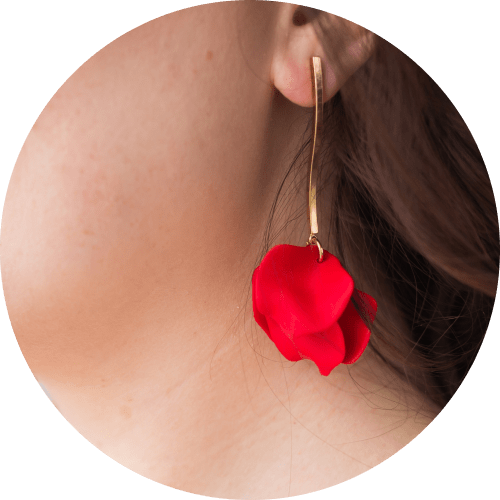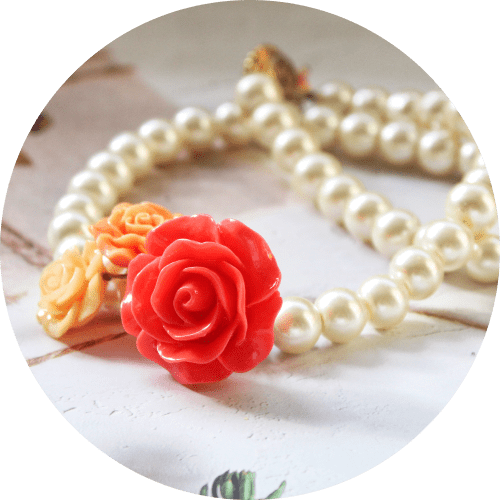 5. Rose Necklace
Discover style with one of the best cheap jewelry. The necklace's design with roses will give you confidence and make you feel like a queen of trends.
10 Best Cheap Jewelry For Women
Women's jewelry can significantly improve or, on the contrary, hopelessly spoil any image. The second case occurs if you choose old-fashioned or inappropriate ornaments. To prevent this from happening, you should follow the newest jewelry trends. Then you can make even an everyday look with a T-shirt ideal. So, the list of top jewelry:
1. Betsey Johnson Faux Pearl Heart Drop Earrings
No matter how trends change, pearls always remain in fashion. This cute trendy jewelry with contrasting colors perfectly emphasizes the image. A pale pink cabochon supplements this accent.
Best-suited clothes: plain classic clothes, black/white dress, pink suit.
Buy here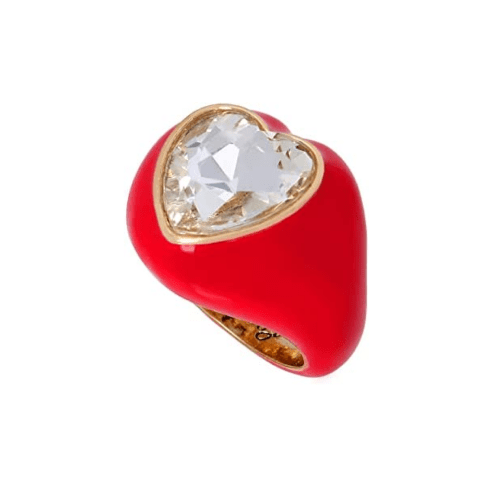 2. Betsey Johnson Resin Heart Cocktail Ring
Capture everyone's hearts with this ring. It is enough just to put this one ring on your finger, and you will get all eyes on you. And its red color will keep you always in trend.
Best-suited clothes: elegant and luxurious dresses, suits, and skirts.
Buy here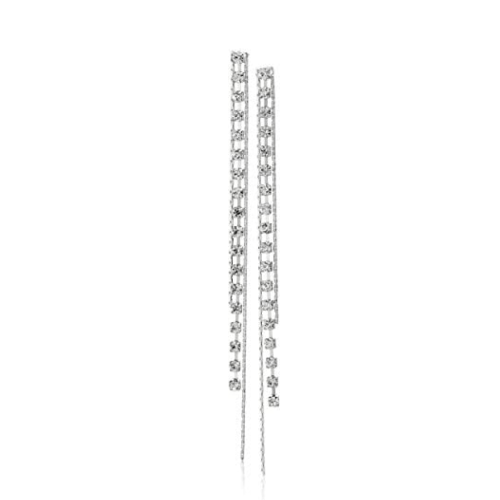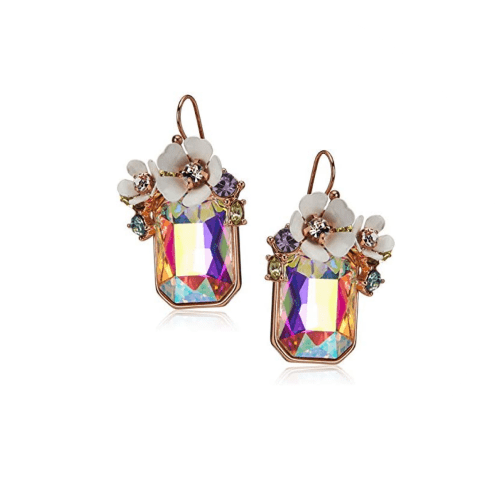 4. Flower Cluster Stone Drop Earrings
Floral design in jewelry does not leave anyone without attention. Its pebble that shimmers in different colors can adjust to any of your outfits. So, these incredible fashion jewelry earrings can become your standard of beauty.
Best-suited clothes: elegant dresses and blouses of any color.
Buy here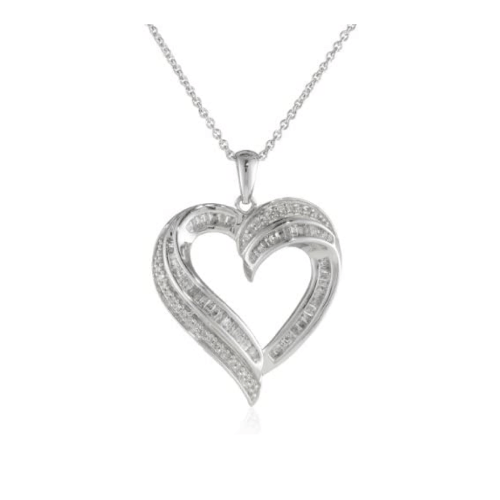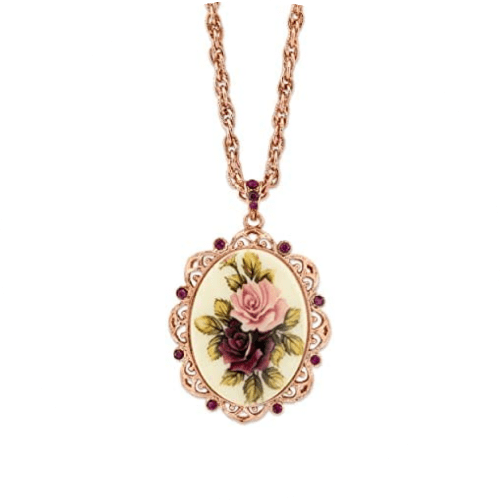 6. 1928 Jewelry Manor House Victorian Pendant Necklace, 28″
Despite the antiquity of this necklace, it is still part of the newest jewelry trends. Victorian-era jewelry has always impressed with its luxury and incredibleness. So feel like a queen and emphasize your magnificence with this.
Best-suited clothes: vintage dresses, blouses of light colors with palazzo pants.
Buy here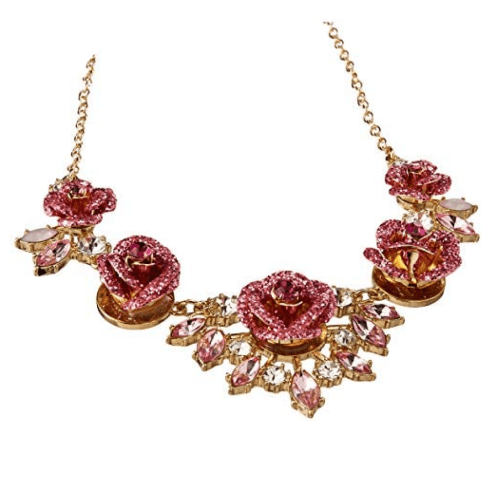 7. Betsey Johnson Glitter Rose Frontal Necklace, Pink
You will not go wrong choosing this jewelry because this necklace is always in style. Thanks to its rose design, you can surpass anyone with this attractiveness. And its delicate inserts with mixed stones will make your décolletage area the most feminine.
Best-suited clothes: black/red/white blouses with an open neckline, dresses in business and vintage styles.
Buy here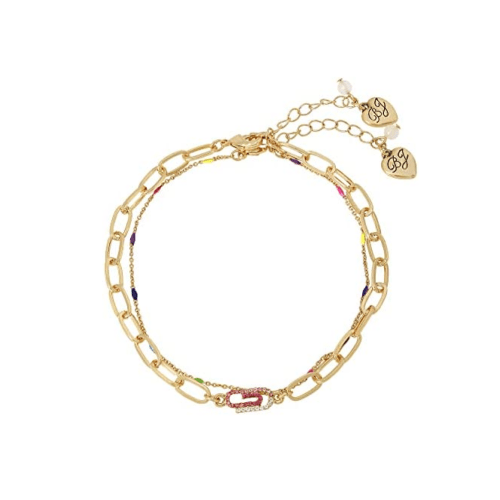 8. Betsey Johnson Paper Clip Anklet Set
Anklets also deserve jewelry. Thus, this gilded bracelet will give them attractiveness and slimness. And the unusual design will make a good impression on you.
Best-suited clothes: all clothes except sports style.
Buy here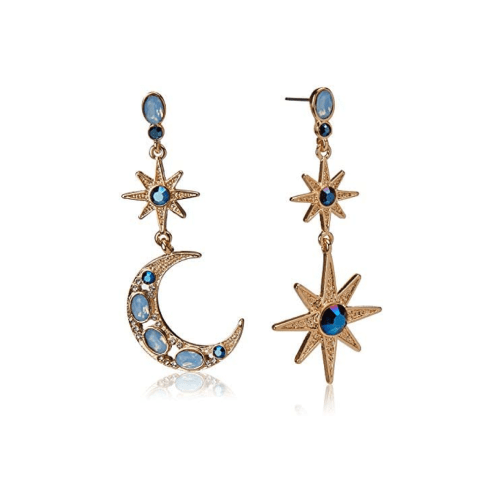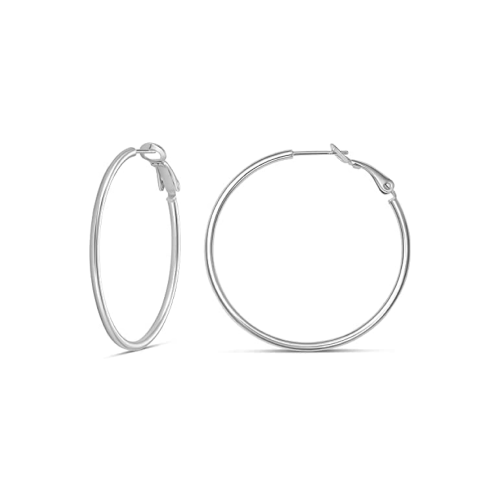 Bottom Line
By adding jewelry to your style, you will feel confident. Even the best cheap jewelry can enrich the look of your clothes. After all, earrings, rings, or a necklace can give an accent to images. The main thing is to follow the trends to always remain at the center of attention.
FAQs
What is the most popular piece of jewelry?
The most famous pieces of jewelry are earrings and rings. They have gained such popularity that they are an integral part of the image of women.
How many necklaces should you wear?
It depends on the thickness and length of the necklaces. But most people prefer to choose three or five necklaces to layer.
Is cheap jewelry dangerous?
No. But some cheap products contain carcinogens that can cause allergic reactions. So, choose cheap jewelry carefully without chemicals
Why is jewelry important in fashion?
Jewelry is a crucial thing in a fashion that adds beauty and confidence to people. Adding them to your image not only creates an aesthetic look but also gives it attractiveness.