Published on December 12th, 2022
Last updated on January 24th, 2023
How To Make Natural Deodorant? DIY In 3 Steps
Estimated reading time:
7
minutes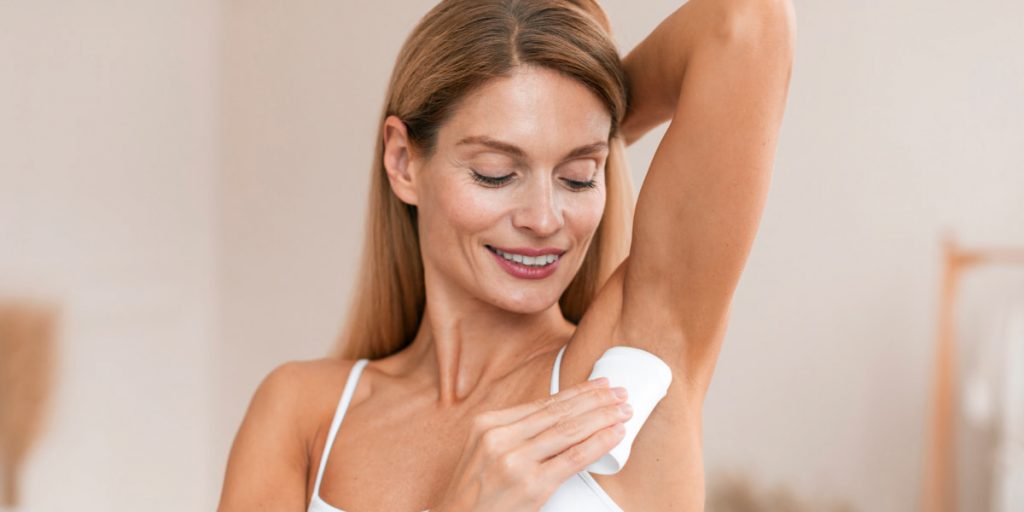 Pleasantly smelling skin is very important in our daily life. However, this may be challenging to achieve. We are constantly moving, exercising, or just stressed out every day. So, all these processes activate increased sweating. In addition, the summer period can exacerbate the situation even more. All this ultimately leads to bad smelling. What is the solution? Deodorant. However, there can be problems too. Store-bought deodorant can irritate your skin and cause rashes. In this case, the best option would be to make a natural deodorant based on natural ingredients.
However, you have to know how to make natural deodorant, and more than one article on the Internet discusses this process. In our article, we will tell you how to make natural deodorant with safe ingredients, and the benefits and potential risks of such a product.
DIY Deodorant For Smelly Armpits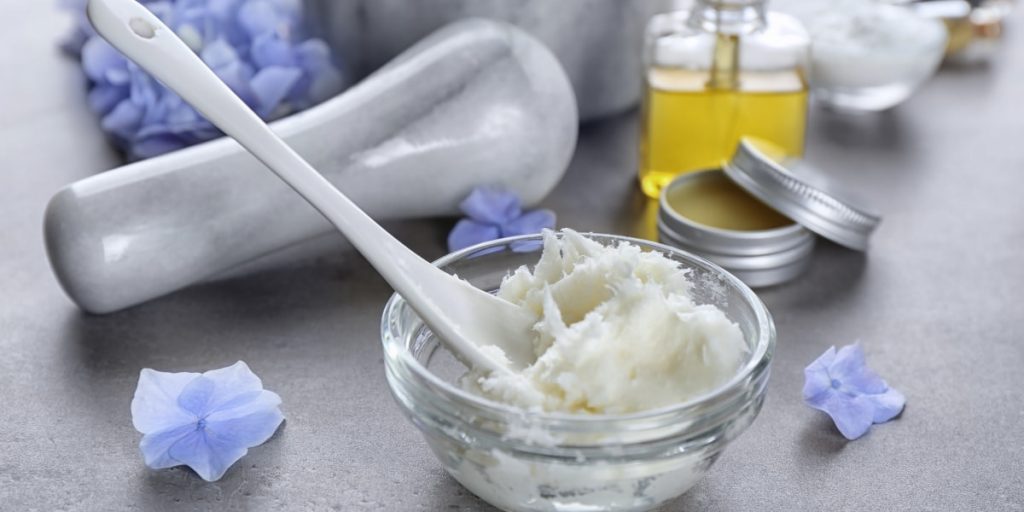 So, you have decided that natural deodorant is your option. What should you do next? Everything is straightforward. Here is a short and informative guide on how to make a natural deodorant at home:
Ingredients:
2 tbsp. of shea butter.
3 tbsp. of coconut oil.
3 tbsp. of baking soda.
2 tbsp. of arrowroot powder.
Essential oils.
Important! When choosing an essential oil for your natural deodorant, ensure you are not allergic to any ingredients. The best option would be eucalyptus or lavender oil.
Tools for making natural deodorant:
Stainless steel thermometer
Saucepan
Quart-size Mason jar
So, once you have prepared everything, you can start making the deodorant.
Step 1
According to the recipe for natural deodorant, place the shea butter and coconut oil in a liter jar. Melt your base over low heat with a double boiler. Use a thermometer to determine the melting point of the ingredients so as not to overheat the oils. So, the melting point of coconut oil is 78 degrees Fahrenheit, and shea butter is 89-100 degrees Fahrenheit.
Step 2
Once your base is cool, you can add baking soda and arrowroot powder. Then mix the ingredients well. After that, you can add your favorite essential oils to get a pleasant scent. Here is a little hint for you about which essential oils can be great and what effect you will get:
Lavender – treats infections, is antifungal, and has a floral scent.
Tea tree – camphor aroma, antibacterial agent.
Vetiver has a woody scent, and it is insect repellent.
Lime – strengthens blood vessels and has a pleasant citrus smell.
Step 3
So, once you have mixed all the ingredients according to the recipe for natural deodorant, you can pour your deodorant into a special mold. To do this, you can prepare the container yourself or use your form from an old deodorant.
You should freeze the product in the refrigerator or the freezer. Also, remember that the higher the melting point of your ingredients, the longer your deodorant can last and not melt even in the hottest weather.
Does Homemade Natural Deodorant Work?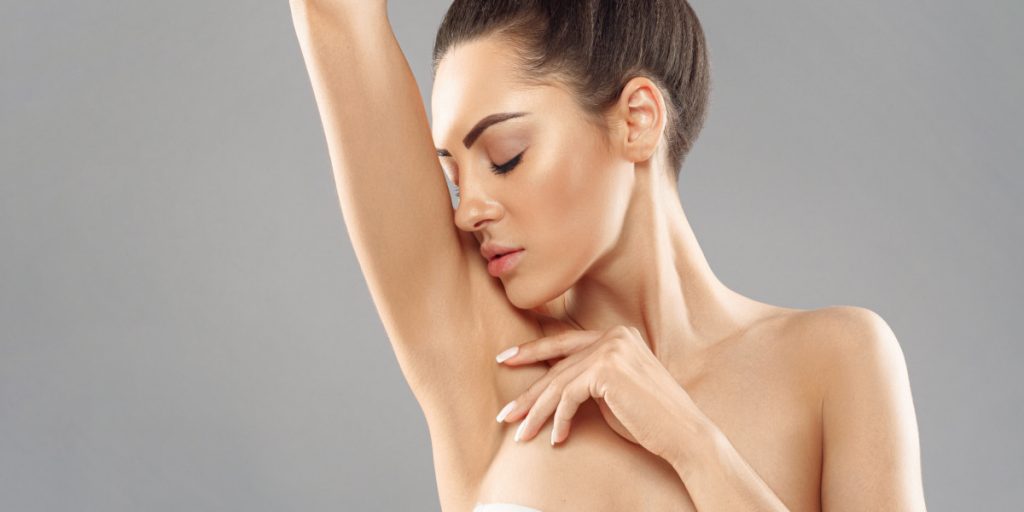 The answer to this question will be ambiguous. The effectiveness and performance of a natural deodorant will depend on many simultaneous factors. So, for example, it will depend on the following:
Your level of sweating.
The weather conditions in which you are.
Ingredients from which the deodorant consists of.
So, if you sweat a lot, a natural deodorant will not help you in this situation, and the stains on your clothes will continue to appear again and again. In this case, you need to look for a solution, like an antiperspirant, to solve your problem.
In addition, if you use natural deodorant on scorching days, its properties will last a minimum amount of time. Natural deodorant is great for more mild weather. Only in this case can its components give a more prolonged effect.
It's also important to consider the ingredients you'll use for your deodorant. If you use fewer oil ingredients, the effect will most likely last several times less. It is also essential to add a large amount of those components that give a pleasant smell. If you mix the wrong ingredients in the wrong proportions, the effect will last less.
Drawbacks Of DIY Deodorant For Smelly Armpits
While this is generally a good thing, there are some drawbacks to using natural deodorants that are important to be aware of. In this block, we'll discuss three of the most common disadvantages of natural deodorant.
| | |
| --- | --- |
| They're Not As Effective At Preventing Sweating | Suppose you're switching to a natural deodorant to reduce sweating. In that case, you may be disappointed to learn that most natural deodorants are less effective at reducing sweat than their aluminum-containing counterparts. This is because aluminum-based antiperspirants work by temporarily plugging the sweat glands, preventing sweat from reaching the skin's surface. On the other hand, natural deodorants generally just mask the odor of sweat with fragrance. So, if you want to reduce sweating, stick with an aluminum-based antiperspirant. |
| They May Not Be As Kind To Your Skin | While aluminum-based antiperspirants have come under fire in recent years for potentially causing health problems, they are generally considered safe for use on the skin. On the other hand, natural deodorants may not be as kind to your skin. This is because many natural deodorants contain ingredients like baking soda or essential oils that irritate the skin. If you have sensitive skin, you may want to stick with an aluminum-based antiperspirant or look for a natural deodorant that is specifically designed for sensitive skin. |
| They May Not Last As Long | Because natural deodorants generally don't contain any aluminum or other ingredients that help them last longer on the skin, they may only last for a short time as aluminum-based antiperspirants. You may need to reapply natural deodorant more often throughout the day than an aluminum-based product. An aluminum-based product is a better option if you're looking for a deodorant that will last all day long. |
Benefits Of DIY Natural Deodorant
Natural deodorants are made with safe ingredients for your body and offer some health benefits. Here are the top five benefits of natural deodorant.
| | |
| --- | --- |
| Natural Deodorants Are Safe For Your Skin | Commercial deodorants often contain aluminum, which your skin absorbs. Aluminum causes a variety of health problems, including cancer. On the other hand, natural deodorants do not contain aluminum or harmful chemicals. This makes them safe for your skin and much less likely to cause health problems. |
| Natural Deodorants Can Help Reduce Body Odor | Body odor is caused by bacteria that thrive in warm, moist environments. When these bacteria come into contact with sweat, they break down the sweat into compounds with a strong odor. Commercial deodorants mask body odor by covering it up with artificial fragrances. On the other hand, few natural deodorants help reduce body odor by killing the bacteria that cause it. |
| Natural Deodorants Won't Stain Your Clothes | Have you ever noticed those yellow stains on your white shirts? Commercial deodorants containing aluminum cause them. Natural deodorants don't contain aluminum, so that they won't stain your clothes. |
| Natural Deodorants Won't Irritate Your Skin | Many commercial deodorants contain artificial fragrances and other harsh chemicals that can irritate your skin. Natural deodorants consist of gentle ingredients that won't irritate your skin. Some natural deodorants contain soothing ingredients like aloe vera that can help reduce skin irritation. |
| Natural Deodorants Won't Сlog Your Pores | Commercial deodorants often contain petroleum-based ingredients that can clog your pores and lead to breakouts. Natural deodorants won't clog your pores or cause breakouts because they're made with non-comedogenic ingredients like beeswax and Shea butter. |
Bottom Line
While plenty of homemade natural deodorants are on the market, some people prefer to make their own. Natural deodorant can reduce skin irritation and cost several times less than what you might find on store shelves. You can smell nice and feel confident by choosing the right materials for your DIY deodorant.
FAQ
What Do I Need To Make Natural Deodorant?
You will need the ingredients to make natural deodorant: baking soda, arrowroot powder, coconut oil, shea butter, beeswax, and essential oils.
How Do I Make Natural Deodorant?
To make natural deodorant, combine the baking soda, arrowroot powder, coconut oil, shea butter, and beeswax in a bowl and mix until well combined. Then add your desired essential oils and mix again.
What Are Some Benefits Of Using A Natural Deodorant?
Some benefits of using natural deodorant include that it is free of harmful chemicals, it is more gentle on the skin, and it can be more effective at combating body odor than conventional deodorants.
Are There Any Risks Associated With Using A Natural Deodorant?
There are no known risks associated with using natural deodorant. However, as with any new product, it is always best to test a small amount on your skin first to ensure you are not allergic to any ingredients.